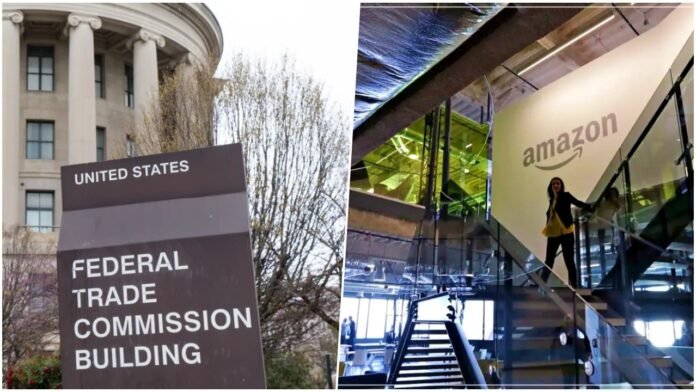 Washington: The US Federal Trade Commission (FTC) has revealed new allegations against Amazon, the online retail giant, in a lawsuit filed this week. The FTC claims that Amazon used a secret algorithm, dubbed "Project Nessie", to manipulate the prices of products sold on its platform and on other online stores, resulting in higher profits for Amazon and higher costs for consumers.
According to the FTC, Project Nessie was a technology that Amazon deployed between 2015 and 2019 to monitor the prices of goods offered by other online retailers and adjust its own prices accordingly. However, instead of lowering its prices to match or undercut its competitors, Amazon used the algorithm to raise its prices when it detected that other retailers were likely to follow suit. This way, Amazon could maximize its profit margins and induce a market-wide price increase, harming consumers who had to pay more for the same products.
The FTC estimates that Project Nessie generated over $1 billion in excess profits for Amazon and that consumers spent far more than that when the money lost from higher prices elsewhere is considered. The FTC also alleges that Amazon turned off the algorithm during periods of high demand, such as the holiday season and its "Prime Day" events, to avoid attracting attention and scrutiny, and then turned it back on afterward to resume its price manipulation.
"The sole purpose of Project Nessie was to further hike consumer prices by manipulating other online stores into raising their prices," the FTC said in its filing. "The additional profit Amazon attributed to Project Nessie is money that Amazon shoppers would have kept in their pockets if not for Amazon's use of Project Nessie."
Amazon denied the FTC's allegations and said that Project Nessie was a failed experiment that was scrapped several years ago. Amazon spokesperson Tim Doyle said that the algorithm was intended to prevent "unusual outcomes" where prices became "unsustainable" due to Amazon's price matching policy and that it only affected a subset of products.
"Nessie was used to try to stop our price matching from resulting in unusual outcomes where prices became so low that they were unsustainable," Doyle said in a statement. "The project ran for a few years on a subset of products, but didn't work as intended, so we scrapped it several years ago."
The FTC's lawsuit against Amazon is part of a broader effort by the agency and 17 state attorneys general to challenge Amazon's dominance and alleged anti-competitive practices in the online retail market. The lawsuit also accuses Amazon of abusing its power over third-party sellers, imposing unfair fees and restrictions, and favoring its own products over those of its rivals.
Amazon is also facing other legal and regulatory troubles, such as accusations of violating labor laws, surveilling its workers, and endangering its employees' safety. Last year, the company was sued by the families of several workers who died after a tornado struck an Amazon warehouse in Illinois in 2021. The lawsuit claimed that Amazon failed to evacuate the workers and instructed them to continue working despite the imminent danger.
Amazon is one of the most profitable and valuable companies in the world, with revenues of $386 billion and profits of $21 billion in 2020. Its founder and former CEO, Jeff Bezos, is one of the richest people in the world, with a net worth of over $200 billion. Bezos stepped down as CEO in July 2021 and was succeeded by Andy Jassy, the former head of Amazon Web Services. Bezos remains the executive chairman of Amazon and the owner of The Washington Post and Blue Origin, a space exploration company.