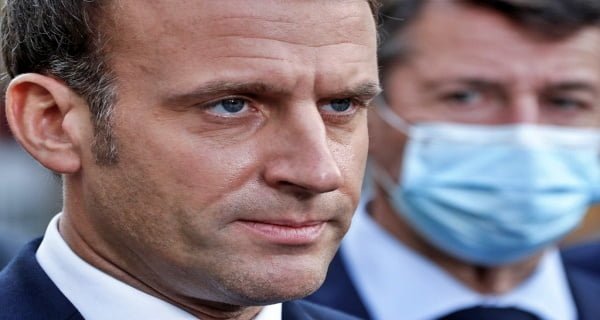 Paris: Two people were arrested for slapping French President Emmanuel Macron. According to the news agency Reuters, French President Emmanuel Macron was slapped by a man during a walkout session with people in the Dome region of southeastern France. After which two people have been arrested. The incident happened when Macron was on a tour of the Dromé area in south-eastern France, where he was meeting restaurants and students and talking about how life returned to normal after the COVID-19 pandemic.
France's BFM TV and RMC Radio confirmed the incident. A video clip of this incident is going viral on Twitter. It is seen in the video that while Macron is shaking hands with people, a man wearing a green T-shirt, glasses, and mask grabs his hand and suddenly slaps Macron by shouting 'Down with Macronia'. The soldiers posted under Macron's security immediately catch this man and drop him on the ground and take Macron away from there.
On this incident, French Prime Minister Jean Castex has said that it is an insult to democracy.
At present, the person who slapped Macron has not been identified. No information has been received about why he slapped Macron. Some say that while slapping this man shouted Montjoie Saint Denis, which used to be a war cry in France during the time of the monarchy.