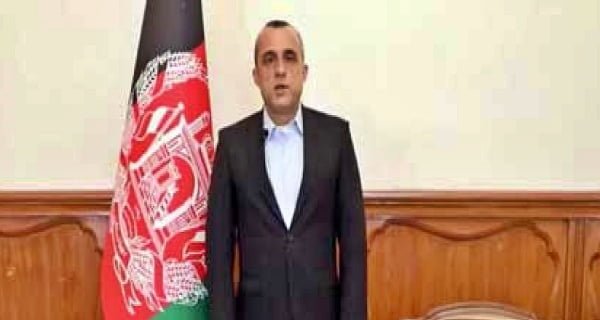 New Delhi: Former Vice President of Afghanistan Amrullah Saleh and Ahmed Masooh, son of a strong opposition leader of the Taliban, has been asked by the Tajikistan government to remain in a 'low profile. Sources have given this information. It was claimed earlier about both that they could be in Tajikistan. Sources say that Afghanistan is facing a deep economic crisis due to the Taliban. At the same time, it has been claimed that Masood keeps on traveling to Dushanbe and Paris.
At the same time, sources say that Turkey is playing an important role to mediate between Taliban leaders and the remaining political institutions in Afghanistan. Sources said Turkey believes that "Afghanistan is a dominant territory, and Turkey has maintained its embassy there." Sources said that while meditating, Turkey's goal is to lead the Muslim world, Turkey is trying to tell that there should be an inclusive government.
Meanwhile, it is believed that the Taliban is trying to convince the fundamentalist leadership that there is no consensus on fundamentalism. If consensus is not reached, more groups can be formed there. Sources have expressed apprehension that if the Taliban remains away from the agreement, then many small groups may form here and this will make the situation uncontrollable.
In fact, after the fundamentalists came to power, the big powers of the world are trying to influence Afghanistan. At such a time Turkey is coming in the headlines. After the departure of the West from Kabul, Turkey is the only one that still remains there. Turkey is known for its strong historical and cultural ties with Afghanistan. He is expected to play his role well.