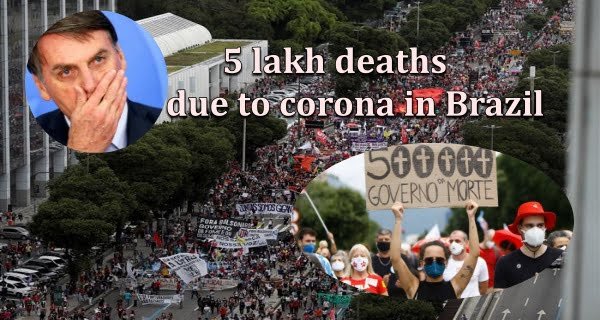 Rio de Janeiro: There were anti-government protests in many cities on Saturday after the death toll from Coronavirus in Brazil exceeded five lakh people. Regarding this situation, many critics say that President Jair Bolsonaro tried to underestimate the epidemic and due to this a health crisis has arisen in the country.
Thousands gathered in Rio de Janeiro carrying flags that read "Get out Bolsonaro, the government of hunger and unemployment." Isabella Goljor, a 20-year-old student who participated in the protest in Rio, said: "Brazil is in for a big blow. This country was an exemplary country for vaccination worldwide. Our institutions have a lot of names but today we are in a sad situation."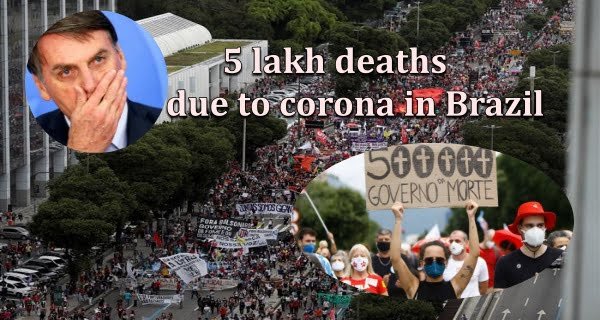 Holding the President responsible, some other posters read, "The death of five lakh people, it is his fault." Similar demonstrations took place in many states of Brazil. Protesters in Rio chanted "Get out Bolsonaro, the genocide." Some of them were wearing T-shirts with a picture of former leftist president Luis Inácio Lula da Silva. Protesters in Sao Paulo pay tribute to those who have lost their lives to the virus.