New Delhi: Mehul Choksi, the fugitive and ever big diamond businessman of India, has revealed the first pictures from the Dominica prison. Be aware Kimehul Choksi is currently in the custody of the Criminil Investigation Department (CID) in Dominica. He was arrested here four days back. At the moment, pictures of Mehul have appeared, he is seen locked in jail.
Along with this, in some other pictures, Mehul Choksi is also seen showing his hand out of jail. It is clearly visible in these pictures that he has bruises on his hand. Significantly, these pictures of Mehul Choksi have been released by the Antigua Newsroom. At the same time, it has also been alleged on behalf of Mehul Choksi that he has been beaten up badly in Dominica's jail.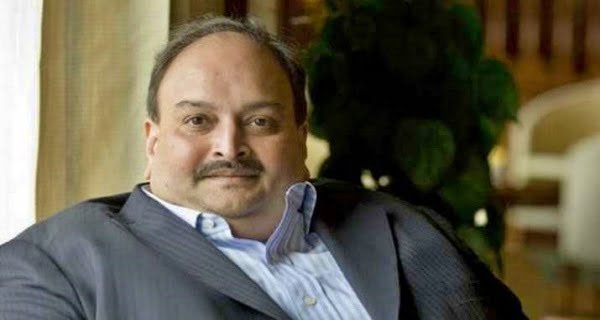 Round of speculations:
Meanwhile, there are also speculations about a Bombardier Global 5000 aircraft from a Qatar executive arriving in Dominica. It is also being speculated that the aircraft landed at Dominica's Douglas Charles Airport. Antigua media is also speculating about who has arrived to take this aircraft to Dominica or who has finally arrived in Dominica?
It may be noted that earlier, the news of the disappearance of fugitive diamond trader Mehul Choksi living in Antigua and Barbuda was also suddenly revealed. Also, be aware that fugitive diamond trader Choksi is wanted in India in connection with the alleged fraud of Rs 13,500 crore with Punjab National Bank (PNB). On the other hand, officials had said on Tuesday that the CBI investigating the allegations against Choksi is also trying to confirm these reports through "formal and informal" forums. Meanwhile, Interpol has also issued a 'Red Corner Notice' against Mehul Choksi at the request of the agency.