Mexico City: At least 39 people have been killed and 29 injured in a fire at a migrant facility near the US border in northern Mexico. This information was given by an official of the National Institute of Immigration. The official spoke on condition of anonymity because he was not authorized to speak publicly about the matter.
At least 36 migrants have died in a fire at a center near the US border in northern Mexico, according to a newspaper. Pictures from the scene showed bodies laid out outside a center in Ciudad Juarez. Also, pictures showed ambulances, firefighters, and vans around the center. This center is located near El Paso, Texas.
Citing unnamed sources in the Chihuahua state prosecutor's office, the newspaper Diario de Juarez said 39 people had died in the blaze that broke out late Monday.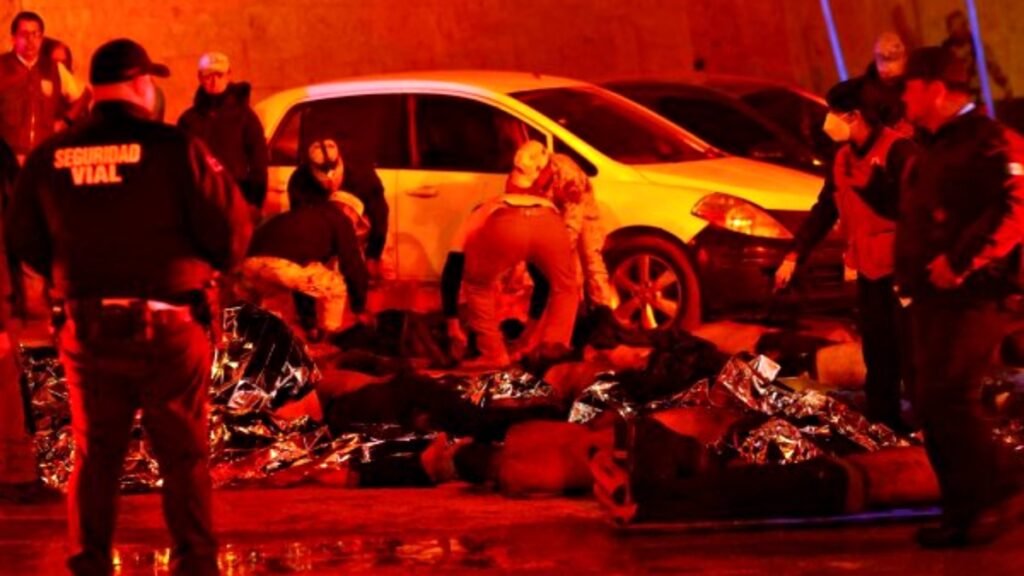 According to the newspaper, the injured have been taken to four hospitals. Neither Mexico's national immigration institute nor the Chihuahua state prosecutor's office had an immediate response Tuesday to requests for confirmation.
Ciudad Juárez is a major transit point for immigrants entering the Americas. Its shelters are full of migrants waiting for opportunities to cross over or who have applied for asylum in the US and are awaiting processing. According to media reports, Mexico's Attorney General's Office has opened an investigation and investigators are at the scene.