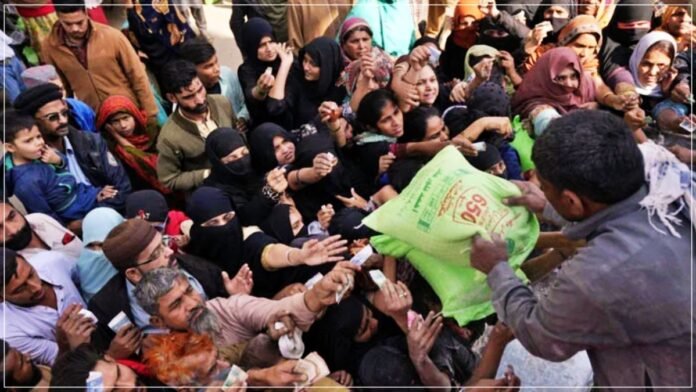 Lahore: At least 11 people, including women, have died in Pakistan's Punjab province in recent days while trying to get free flour from a government distribution company. The officers provided this information.
Several deaths were reported at government distribution centers in Pakistan after the government launched a free flour scheme for the poor, especially in Punjab province, to provide relief from skyrocketing inflation, officials said. The plan is aimed at undermining the rising popularity of Pakistan Tehreek-e-Insaf (PTI) chief Imran Khan.
Four districts of South Punjab – Two elderly women and a man were killed, while 60 others were injured on Tuesday at free flour centers in Sahiwal, Bahawalpur, Muzaffargarh, and Okara. Other districts where deaths have been reported include Faisalabad, Jahanian, and Multan.
The police are accused of lathi-charging citizens waiting in long queues to get free flour. Security forces also took a tough stand after free flour trucks were looted in Muzaffargarh and Rahim Yar Khan cities. Punjab's caretaker Chief Minister Mohsin Naqvi on Wednesday announced the opening of free flour centers across the province at 6 am to reduce congestion and inconvenience to citizens.