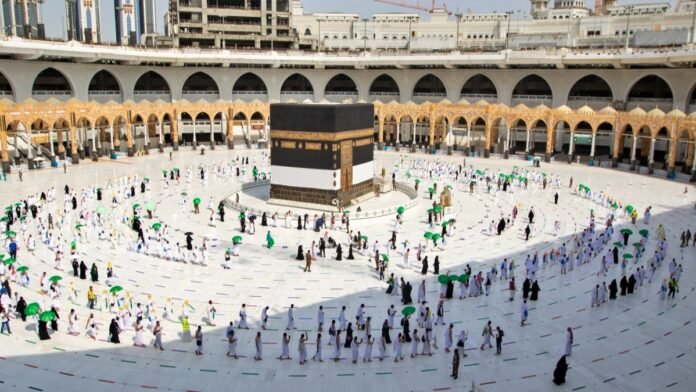 Mecca (Saudi Arabia): Saudi Arabia has allowed one million Muslims to perform Hajj this year. Saudi Arabia is once again welcoming foreign Haj pilgrims for the first time since 2019. Due to the Corona epidemic, only Saudi Arabian residents were allowed to perform Hajj in the years 2020 and 2021. According to a statement by Saudi Arabia's Hajj Ministry, by Sunday night, 2 lakh 66 thousand Hajis had reached the holy cities of Mecca and Medina Sharif.
According to the Saudi Press Agency, 171,606 pilgrims have left Medina for Mecca in the past few days, while 95,194 are still in the holy city. A total of 79,237 Indian pilgrims will participate in Haj this year. The Central Haj Committee has allowed 56,637 pilgrims to go on the Haj pilgrimage. Meanwhile, 22600 Haj pilgrims will reach Saudi Arabia through Haj Group Organizers (HGOs).
Hajj 2022 will begin next week (7 July), as Muslims complete the Hajj between the eighth and 13th day of the month of Dhul-Hijjah (the 12th month of the Islamic calendar year). Eid-ul-Adha is expected to be celebrated on 9 July 2022 in most Islamic countries.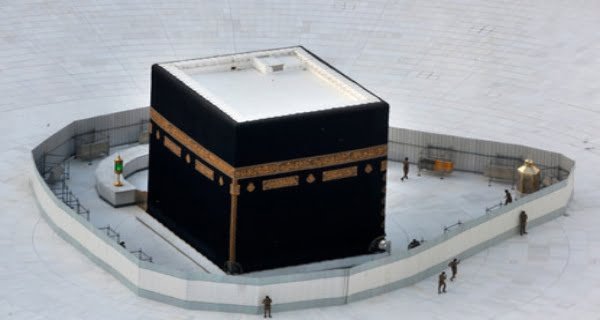 Central Haj Committee CEO Javid Kalangde told News18 that 47114 Indian pilgrims have so far reached Saudi Arabia by 168 special flights. Of these, 44,624 are in Mecca, while 2486 have reached Medina. The Central Haj Committee has taken all kinds of steps for the safety of Indian Haj pilgrims in Mecca and Medina. Haj Committee officials said that Indian Embassy officials are monitoring the health of Haj pilgrims.
Javid Kalangde said that the last flight from Mumbai for the last consignment of Haj pilgrims will leave on July 3. With this, the Haj Committee will complete the work of sending Haj pilgrims on a pilgrimage. The Haj Committee told that the Hajj period will start from the 8th Zil-Hijjah (7th Zil-Hijjah prayer Maghrib). Moallim buses carry pilgrims from Mecca to Mina, which is 7-8 kilometers from Haram Sharif.
The Haj Committee has appealed to the Haj pilgrims to follow the programs of Moallim as all the pilgrims are adequately monitored and taken to Mina on time. Therefore, Haj pilgrims should strictly follow the schedule as far as possible and cooperate with the staff of Moallim.
In Mina, travelers can be accommodated in camps provided by Moallim. The Haj Committee has asked Haj pilgrims to follow social distancing and maintain good hygiene and follow the instructions and health guidelines of the local Haj authorities.