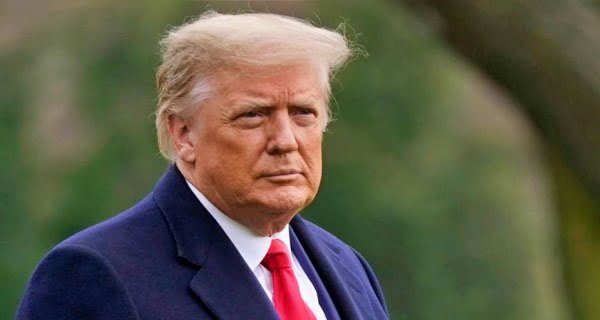 Washington: Outgoing US President Donald Trump on Wednesday had his last exit from the White House. Trump flew to Florida after flying from a nearby military airbase. Trump did not attend the swearing-in ceremony of his successor Joe Biden, breaking the tradition. 74-year-old Trump and first lady Melania Trump rode through a small red carpet across the lawn of the White House into Marine Forest and flew a short distance to Joint Base Andrews, from where he would fly to Florida in Air Force One.
Trump will be staying at his Mar-a-Lago resort in Florida. At the same time, newly elected President Joe Biden will be sworn in as the 46th President of America at 5 pm on Wednesday. Trump explained at Joint Air Force Base Andrews that it has been an incredible four years and we worked a lot together. I want to thank my family, friends, and my employees. Thank you for your effort. People do not know how hard this family worked.
Trump will make his Mar-a-Lago estate located near the Palm Beach coast in Florida his permanent residence after leaving the White House. According to the New York Post news, the trucks that left the White House on the last day of the trump were seen going to their Mar-a-Lago residence in Palm Beach.
Trump has reportedly planned to go to Mar-a-Lago a few hours before the sworn-in of the newly elected president on Wednesday morning.
Trump has spent a lot of time in Mar-e-Lago
During his four-year tenure as president, Trump has spent considerable time in Mar-a-Lago, also known as the "Winter White House".
In September 2019, the President changed his legal residence from Trump Tower in New York City to Mar-a-Lago.
The 74-year-old Trump, who lived in New York for a long time, bought the house in 1985 for $ 10 million and converted it into a private club that had been his winter home for the last four years.
Spread over 20 acres, the state has 128 rooms. A spectacular view of the Atlantic Ocean is seen in front of this estate and it is open to those who buy club membership.