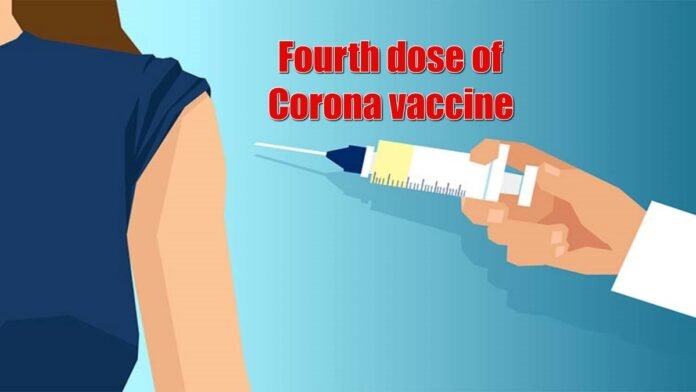 Copenhagen: The world is battling the coronavirus for almost 3 years. The covid-19 vaccine is being applied to protect against coronavirus, but this too does not work for long. In such a situation, many countries including India have started giving booster doses. It is being administered 90 days after the second dose. Meanwhile, Denmark has completed preparations for its fourth dose. There, people above 50 years of age will be given the fourth dose of the Kovid vaccine soon.
Danish Prime Minister Mette Fredriksson said on Wednesday that she has put in place this strategy to prevent the spread of the Covid epidemic in the coming months. The Prime Minister said, 'However, the Covid infection in the country is still at a low level. But in recent days, there has been an increase in the number of cases of subvariant BA.5 of the new variant Omicron of the corona, which spreads more rapidly than other variants. That is why the fourth dose of the vaccine is being started.
According to a recent report by the Danish Ministry of Health, 90% of patients infected with Omicron have already received two doses or booster shots of the corona vaccine. There are currently 41,342 cases of the new variant in the country, out of which 29,781 people have taken both doses of the vaccine. According to the data, a similar trend has been seen in Germany and America as well.
These are the figures from the report
According to the report of the Statens Serum Institute of the Danish Ministry of Health, there are 37,842 infected people who have been vaccinated compared to 3,500 infected in Denmark who have not been vaccinated. So far 78% of Denmark's population has been vaccinated.
According to the data, out of 41,342 Omicron infected, there are 29,781 patients who have completed their vaccination schedule. Apart from these, there are 7,330 patients who have also taken the third shot i.e. booster dose. Only 731 Omicron infected have taken a single dose of the vaccine.
In Germany and America too, those with both doses are more infected
A similar trend is being seen in Germany as well. As per data, 96% of Omicron patients have completed both doses of the vaccine. Also, only 4% of the people suffering from this variant are those who have not taken a single dose of the vaccine.
A report by the US Centers for Disease Control (CDC) says that about 80% of the people getting infected with Omicron in the country are those who have taken the vaccine against Corona.