Dhaka: A horrific train accident occurred in Bangladesh on Monday afternoon, when a goods train rammed into a passenger train from behind, causing massive damage and casualties. The incident took place near Bhairab, a town about 80 kilometers (50 mi) away from the capital city of Dhaka.
The passenger train, named Egaro Sindhur, was traveling from Kishoreganj to Dhaka with hundreds of passengers on board. The goods train was carrying cement and other materials. According to local police officer Sirajul Islam, the collision happened at around 4.15 pm local time, when the passenger train was waiting at a signal point. The goods train failed to stop and hit the passenger train with full force.
The impact of the collision was so severe that several coaches of the passenger train were derailed and crushed. Many passengers were trapped inside the mangled coaches and had to be rescued by the emergency services. Some of the injured passengers were taken to nearby hospitals, while others were shifted to Dhaka for better treatment.
The death toll from the accident has risen to 15, as per the latest reports. However, the authorities fear that the number could increase further, as some of the injured are in critical condition. The exact cause of the accident is still under investigation, but preliminary reports suggest that it could be due to human error or signal failure.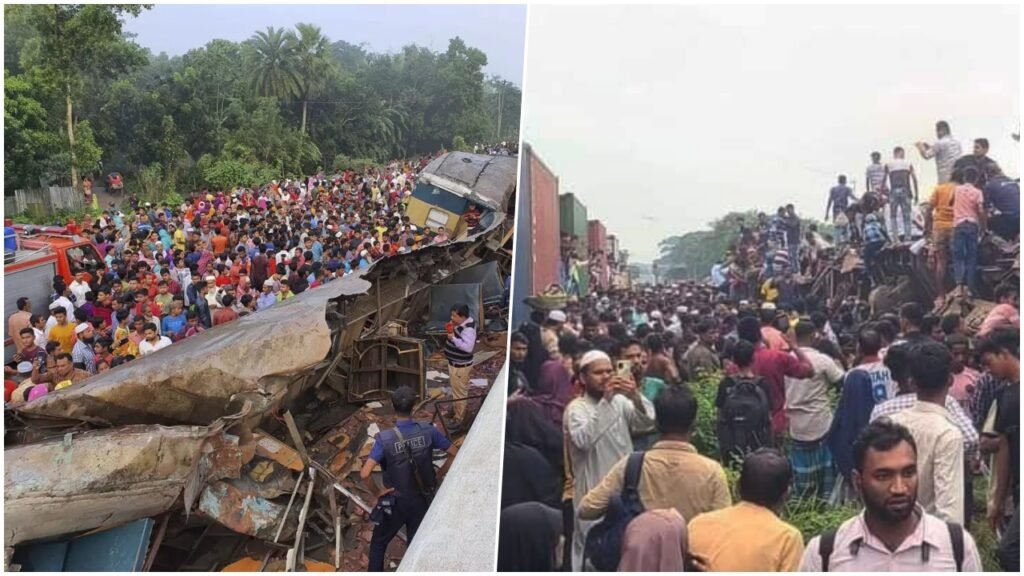 The accident has shocked and saddened the people of Bangladesh, who have expressed their condolences and prayers for the victims and their families. The Prime Minister of Bangladesh, Sheikh Hasina, has also expressed her grief over the incident and announced compensation for the deceased and injured. She has also ordered a thorough inquiry into the matter and promised to take strict action against those responsible for the tragedy.