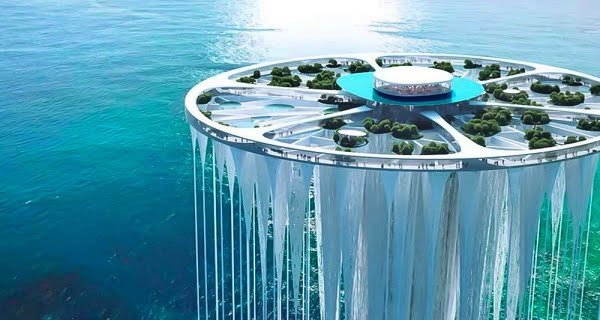 China: Worldwide, China is known for its advanced technology. The things we are going to tell about China today are related to the technology itself. In fact, an amazing floating island tower is being built in Japan. Japan's Sou Fujimoto Architects has revealed the design of a giant floating tower that will be built in the Qianhaiwan district of the Gulf of Shenzhen, China. The design was released after a competition was held to design the best tower in the area. The tower will have 99 small islands that will give the impression that they are floating in the water while they are firmly attached to the tower.
The judging group of the New City Center Landmark Competition did not award the design first prize to anyone, but second place was won by Sou Fujimoto Architects for their Floating Water Tower and this design topped the competition. This design was prepared to answer a question. In which it was asked whether the new tower meant the 21st century. The second question was how can this tower continue to be the center of attraction like the Eiffel Tower.
The height of this proposed tower is 880 feet i.e. 258 meters and it is made up of 99 different tower-like parts which are connected by a strong horizontal plane at the top and are visible as they come down, this impression when coming down happens that they are all floating in the air, which in a way seem like floating islands.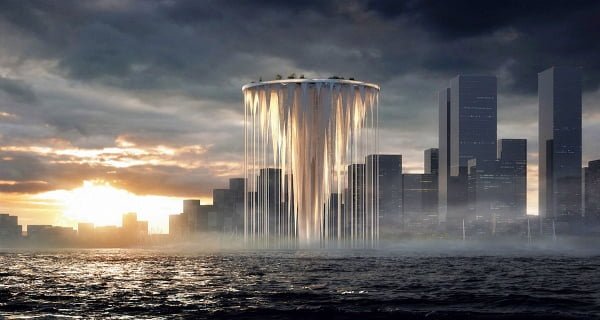 It is both a group of towers with a single Ethereal Tower that represents future societies in an age of diversity. The tower has been designed to be made mostly of steel, carbon fiber, Kevlar rope, and concrete. With this, a steel truss system connected only to the station wires will keep its center balanced.
The central core will serve as the base for the entire tower, which will be held together by tension wires that look like water falling into a bay. This mirrored frozen geyser features an observation deck exhibition area, restaurant, and cafe The cable will be within the wiring.
The deck at the top will be used for events like exhibitions which will attract travelers as well as local citizens as a social center from where one can enjoy beautiful views of the city and the bay from a height of 266 meters above sea level. Its sturdy structure and microcosm are two of the most widely used building materials in our world and would be a great design for an ever-growing city.
It is not the first such structure to be an icon of the urban culture and architecture of the future. A Danish architect studio in China called BIG just last month released the building design called O Tower. This mind-banding infinity loop-shaped structure connects the ground to the sky in a circular manner.