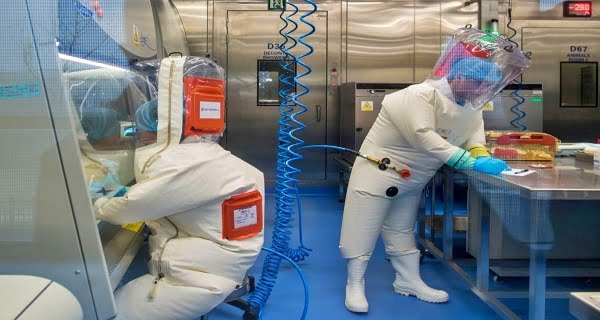 Washington: At this time, China is rapidly increasing its arsenal of weapons. Two days ago, the Pentagon made a big disclosure about China's nuclear weapons. Now once again the Pentagon has made a big deal on China's biological weapons. The Pentagon has said in its latest report that China is currently engaged in biological weapons activities, which is a major concern for the Convention on Toxic Weapons (BWC) and the Convention on Chemical Weapons (CWC).
The Pentagon report, titled Military and Security Development, said studies conducted in PRC military medical institutions have identified distinct families of potent toxic substances with dual-use weapons. The Pentagon's total of 192-page report said that to the best of available information, the US cannot certify that Beijing would have fulfilled its CWC obligations because of concerns about pharmaceutical research and potential dual-use weapons and toxic substances.
The report also said that China is rapidly expanding its land, sea, and air-to-air nuclear weapons. and is building the necessary infrastructure to support this massive expansion of its nuclear forces.
The US Department of Defense (DOD) annual report on military and security developments involving China was released on Wednesday. It was told in this report that by 2030, the total number of nuclear weapons with China will be close to 1000. This report of the Pentagon has shocked the whole world. On the other hand, China has objected to the Pentagon report, calling it misleading.
Full report: https://media.defense.gov/2021/Nov/03/2002885874/-1/-1/0/2021-CMPR-FINAL.PDF