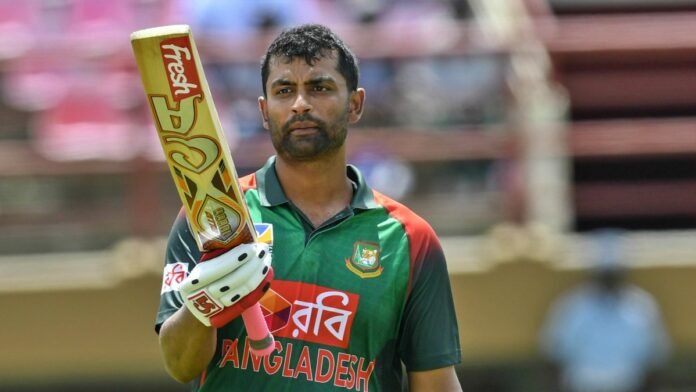 Chittagong (Bangladesh): Bangladesh's one-day captain and one of the team's best cricketers in all formats of the game, Tamim Iqbal on Thursday announced his retirement with immediate effect. The 34-year-old left-handed cricketer decided to retire from the game just three months before the 50-over World Cup (ODI World Cup 2023) in India. He surprised everyone by announcing his retirement a day after Bangladesh lost the opening One Day International against Afghanistan.
Iqbal (Tamim Iqbal) said, "This is the end of my career. I have given my best to the game. I have tried to give my best. I am saying goodbye to international cricket at this very moment. He said, "I would like to thank all my teammates, coaches, BCB (Bangladesh Cricket Board) officials, my family members, and all those who have been with me on this long journey. All of them kept faith in me.
Iqbal scored 5,134 runs in 70 Tests in his 16-year cricket career, including 10 centuries and one double century. His ability as a top-order batsman in ODI cricket has been impressive in which he has scored 8,313 runs in 241 matches. 14 centuries were scored, which is also the highest number of centuries by any player for Bangladesh. He is also the third-highest run-scorer among current cricketers, behind Virat Kohli and Rohit Sharma.
Iqbal said in his retirement speech, "I would also like to thank the fans. Your trust and love have inspired me to do my best for Bangladesh. I seek your blessings for the next chapter of my life. Remember in your prayers.
Iqbal made his international debut in 2007 and scored 15,000 runs in international cricket, including 25 centuries and 94 fifties. Iqbal retired from T20 international cricket last year and played his last Test against Ireland in April. BCB is yet to announce the captain in the 50-over format.