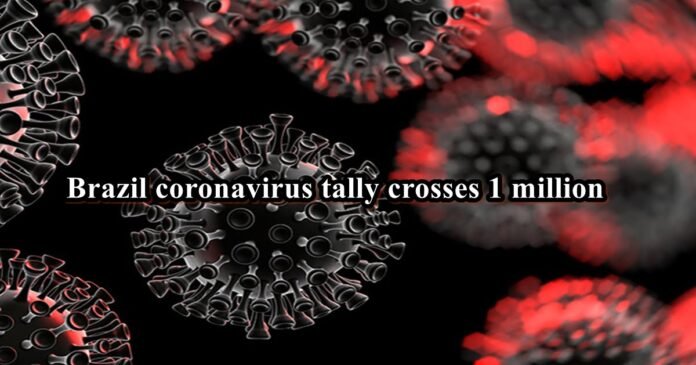 Rio De Janeiro: The number of confirmed novel coronavirus (COVID-19) cases in Brazil passed one million on Friday after the country reported 54,771 new cases, highest single-day spike, the Ministry of Health said.
So far, the country has recorded 1,032,913 confirmed cases.
Besides, the national death toll also rose to 48,954 after recording 1,206 casualties due to the virus in the last 24 hours, the Ministry added.
The state of Sao Paulo has been the most affected state in the country with 211,658 confirmed cases and 12,232 casualties, followed by Rio de Janeiro (93,378 cases & 8,595 deaths).
In a positive development, 507,200 patients have recovered from the disease.
Brazil had recorded its first corona case on February 26.
Brazil has been the second worst-hit county in the world after the US.
So far, the US has recorded 2,219,675 confirmed cases and 119,099 deaths. On a positive front, total 606,715 people have recovered from the virus in the country.
The United Kingdom and Italy have recorded 42,546 and 34,561 deaths, respectively, according to the Center for Systems Science and Engineering (CSSE) at Johns Hopkins University