Minneapolis: Clashes broke out in Minneapolis early Saturday between protesters and officers protesting the death of a black accused in a US Marshals Service task force firing. Images of a protest against the shooting death of Winston Boogie Smith Jr. (32) showed a pile of rubbish on fire in the streets and several officers at the scene. Protests took place for the second day in a row against the shooting incident in the Uptown neighborhood of Minneapolis on Thursday.
Police said that 27 protesters have been arrested, out of which 26 accused have been charged with rioting and one accused with arms related charges. There were no casualties, but some commercial buildings were damaged. Authorities said on Friday that Smith was wanted for weapons-related violations of law and had fired at two US Marshals officers, after which officers opened fire on him. Personnel from the US Marshals Fugitive Task Force were trying to arrest Smith on a warrant issued for possession of a gun.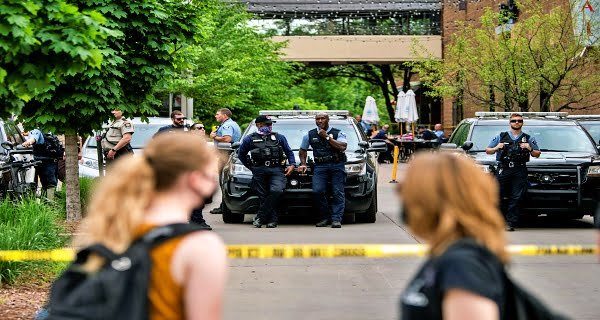 Smith's family and friends said he was the father of three children and that the police often harassed him. He appealed to the police for transparency in the investigation. After Thursday's firing, some people ransacked buildings and burgled commercial establishments, police said. Nine people have been arrested under several charges including suspicion of rioting, assault, arson, and damage to property. It is noteworthy that about a year ago in Minneapolis, there were widespread demonstrations after the death of black George Floyd in police action.