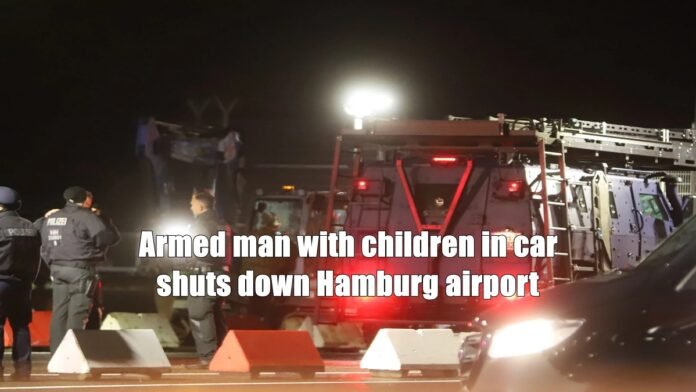 Berlin: A major security breach and a hostage situation occurred at the Hamburg airport in northern Germany on Saturday night, forcing the authorities to close the airport and cancel all flights. According to the German news agency DPA, an armed man drove his car through a gate and entered the apron of the airport, where he fired two shots in the air with a weapon.
The federal police said that the man had a child in his car and that his wife had previously contacted them about a possible child abduction. Some local media outlets reported that there were two children in his car. The police said that they were treating the incident as a "static hostage situation" and that they were trying to negotiate with the man.
The police spokesman Thomas Gerbert told DPA that a large number of officers from state and federal police were on-site and in the vicinity of the vehicle. They were "very robustly equipped", he said. He also said that no one appeared to be injured, but the airport announced that it was closed for takeoffs and landings.
"Due to a police measure on the apron of Hamburg Airport, there will be no take-offs and landings today, November 4. All affected passengers should contact the airline directly," the airport said on its website. A spokesperson for the airport said that 27 flights had been affected.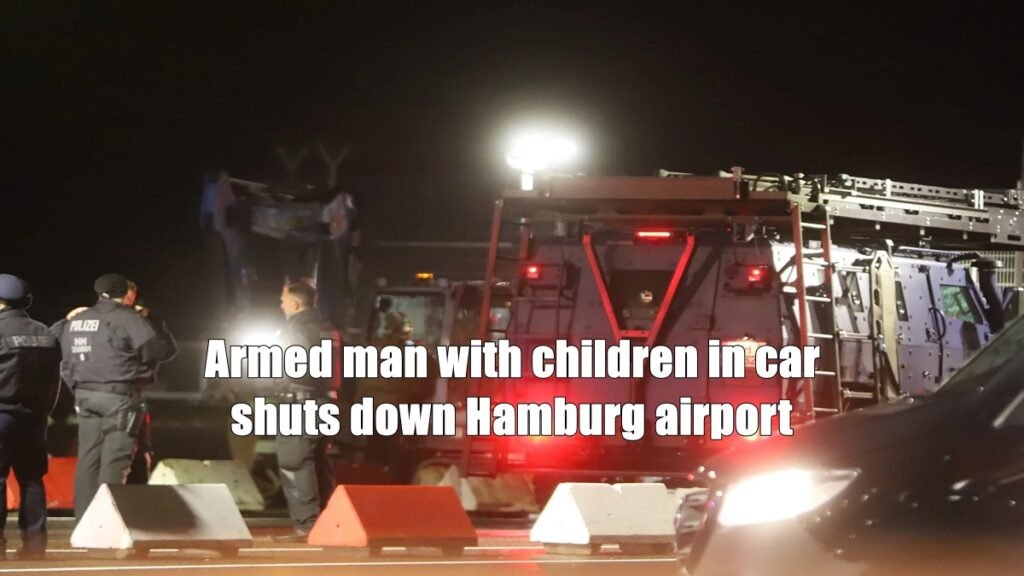 The motive of the man and his identity were not immediately clear. The police said that they were investigating the incident and that they would provide more information later. The airport in Hamburg is the fifth-largest in Germany and serves more than 17 million passengers per year.