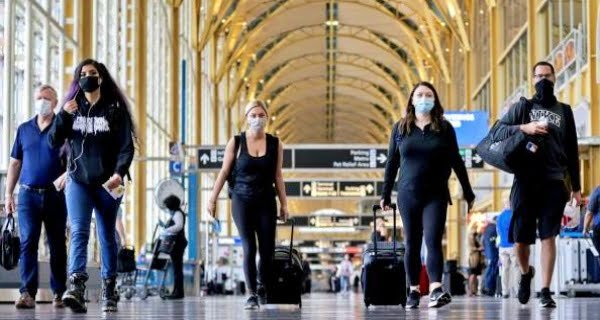 Washington: All foreign travelers who have received both doses of the anti-coronavirus vaccine will be allowed to enter the US from November 8. The White House gave this information on Friday. The White House said in a statement that fully vaccinated foreign visitors can enter the US from November 8.
Earlier in October, an order said that the US would reopen its land borders for non-essential travel next month, ending the 19-month ban on travel due to the Covid-19 epidemic. America wants all international visitors arriving here to be vaccinated against the coronavirus.
The ground border will also open in early November
Vehicle, rail, and ferry travel between the US and Canada, and Mexico has been restricted to essential travel such as business since the early days of the pandemic. Under the new rule announced on Wednesday, vaccinated foreign nationals will be allowed to travel to the US without restrictions in early November when US restrictions for air travel will be similarly relaxed. As of mid-January, essential service travelers wishing to enter the US, such as truck drivers, will also be allowed entry after they have been fully vaccinated.
America was under pressure from Mexico and Canada
Indeed, both Mexico and Canada have been pressuring the US to lift travel restrictions, as travel bans since the start of the pandemic have left many family members isolated and people on vacation. I had given up going to America. The US administration's move comes after it announced last month that the US would end country-based travel restrictions for air travel. Foreign nationals who have been vaccinated will be able to go to America by plane.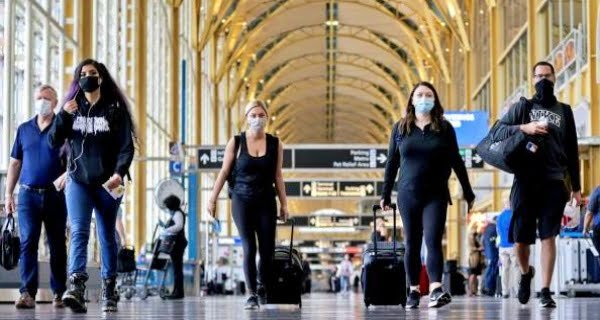 Passengers entering the US by vehicle, rail and ferry will be asked about their vaccination status as part of standard US Customs and Border Protection entry procedures. Passengers will have to submit proof of vaccination and at the discretion of the authorities, the same will be verified under the second screening process.
Negative proof of a COVID-19 test is required before boarding a flight to enter the US, but conversely, no test will be required to enter the US on land or at sea, provided the passenger needs to be vaccinated. complete the.