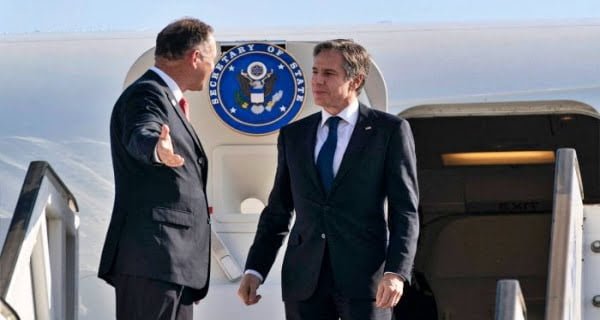 Jerusalem: America's Foreign Minister Antony Blinken arrives in Israel as part of the initial phase of his tour of West Asia. The purpose of this visit is to encourage the Gaza ceasefire. Blinken arrived in Israel on Tuesday morning. He is the most senior officer in the administration of President Joe Biden who visited the region.
Experts predict that Blinken will again have to face the same deadlock that has disrupted the peace process for more than a decade. These include issues such as Israeli leadership, the partition of Palestine, and tensions surrounding Jerusalem and its shrines.
The Israel-Gaza conflict, which lasted for 11 days, killed more than 250 people, mostly Palestinians. The conflict has caused all-round destruction in the coastal region, whose condition is already pathetic. Blinken is expected to focus on cooperation in reconstruction work without contacting Hamas, the military regime of Gaza.
Hamas is considered by Israel and Western countries as terrorists. The ceasefire has come into effect since Friday. However, no solution to the current issues has been found so far.