Washington: Outgoing President Donald Trump of America (US) is facing disappointment from all around. After Facebook and Twitter, YouTube has also dealt a major blow to Trump, who is surrounded by allegations of inciting his supporters to violence in the US Parliament Capitol Hill (US Capitol Riot). YouTube not only deleted the new video of Donald Trump's official channel but also issued a warning to them for violating company policies by inciting violence. With this, YouTube has also suspended Trump's channel for a week. YouTube said on Tuesday evening that the platform's policies had been violated by Trump's channel.
Earlier Twitter had permanently closed the personal account of US President Donald Trump after the Capitol Hill violence. After this, Trump tweeted from the official Twitter handle of the US President and attacked the microblogging site fiercely. A video was recently posted on Trump's channel, which sparked violence. YouTube told CNN that the video has now been removed. However, YouTube did not provide further details regarding this decision taken on the trump and it has been said that after a week's time is over, the decision will be reconsidered further. Explain that YouTube was the only major social media platform that did not suspend Trump.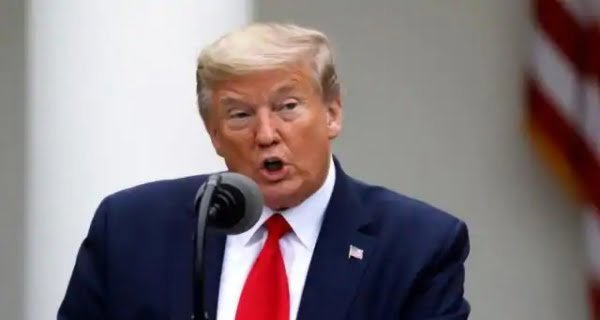 Trump charged
Trump, along with Democrats and the Left camp, accused the government of trying to end free speech against social media companies. Trump also said that he is thinking of preparing his new platform soon. Trump attacked Twitter by tweeting from the official Twitter handle of the US President. He wrote, 'I have been saying for a long time that Twitter is banning free speech and today, together with the Democrats and the hard left, closed my account to silence me.' Their Facebook and Instagram accounts have already been banned for two weeks or indefinitely. Even his campaign account @TeamTrump has been closed.
After careful review and in light of concerns about ongoing apprehensions for violence, we removed new content uploaded to the Donald J. Trump Party and our policies to incite violence, a YouTube spokesperson said in a statement Action is going on for violation. As a result, we have now stopped uploading new videos or live streams on the channel for at least seven days, which can be extended.
The video-sharing platform said it would take additional steps to disable comments below the video on Trump's channel. On the other hand, Trump further wrote that Twitter will be a private company but without the gift of Section 230 of the government, it will not last long. Trump says that he already knew this would happen and that he was already talking to other sites and a big announcement would be made soon. The possibilities of creating your own platform are being seen in the near future.