Beijing: Corona is spreading once again in China. A strict lockdown has been imposed in the coastal city of Xiamen in Fujian province of China. There was a stir after the arrival of dozens of cases of Delta variant of COVID-19 here. The administration has implemented the policy of zero tolerance in this city with a population of 45 lakhs. Xiamen is known as the manufacturing hub of electronic components. These are the offices of big companies like ABB Limited and Schinder Electric SE.
Everything closed in the city, only testing continues
According to the news of Bloomberg, 59 cases have come out of the Delta variant in the city. After this, all the residential areas and villages here have been closed. Cinemas, bars, gyms, libraries have been locked. All kindergartens, primary and secondary schools were closed on Tuesday. Students have been asked to take online classes. The city's long-distance bus service has also been stopped. Massive testing is going on in some parts of the city. Let us inform you that so far 103 cases have been reported in three cities of Fujian province. The first case came during the routine test at the local school, in which two students were found infected. His father had returned from abroad in early August. It is believed that he must have been infected with them.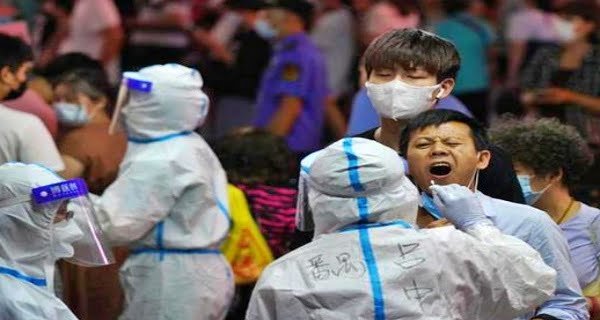 China does not want to hesitate after Wuhan
Experts say that China has learned a lot from the virus that originated from Wuhan. Now he would like to avoid any situation in which the virus spreads rapidly. After the arrival of the Delta variant case, the local administration showed speed and took tough decisions. According to experts of the National Health Team, he is looking at these latest cases as a 'spoiler risk'. Putian city is the epicenter of the virus. It's a very difficult situation here. According to officials, more cases are expected to emerge from residential areas, schools, and factories.