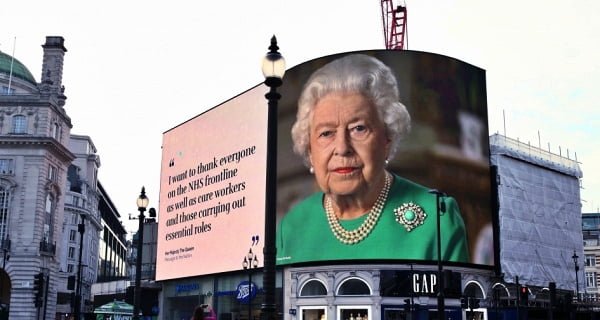 London: The havoc of the Delta variant of the coronavirus continues in Britain. In 24 hours, 40 thousand 954 new cases of corona infection have been reported here. Due to which the total number of cases in the country has increased to 8 crore 8 lakh 53 thousand 227. 263 deaths related to Covid-19 have also been registered in the country in 24 hours. After which the total number of dead has gone up to 139,834 (UK Covid Deaths). These figures include only those deaths, who have died within 28 days of their being found to be Covid positive. At present, 8,693 patients of Covid-19 are admitted to the hospital.
The latest figures come at a time when Professor Lucy Chappell, Chief Scientific Adviser to the Department of Health and Social Care, has said that a COVID Plan C has been 'proposed' for further measures than Plan B. Plan B mainly includes measures like work from home, the mandatory wearing of masks and keeping vaccine passports.
Cases have been increasing in the UK over the past few days and weeks, leading to calls for more COVID-related restrictions. Meanwhile, a government spokesperson has dismissed reports that Prime Minister Boris Johnson's Covid 'Plan B' plans to run for five months by the end of March 2022. The spokesperson said that these reports are false.
Talking about vaccination, more than 86 percent of people aged 12 years and older in the UK have received the first dose of the vaccine (Vaccination in the UK) and more than 79 percent have received both doses.
WHO expressed concern
The WHO's weekly report regarding the corona epidemic states that the death rate due to this infection in Europe has also increased by 14 percent. A total of 1.6 million new cases have been found here and more than 21,000 deaths have occurred. It has been told in the report that 513,000 new cases have been found here in the last seven days.
In many countries of Eastern Europe, restrictions were imposed on the increase in infection, including Romania and Latvia. Latvia is the first country in Eastern Europe where a lockdown has been imposed due to increasing infection. Here only 56 percent of adults have received both doses of the vaccine, compared to 74.6% in Europe. Night curfew has once again been imposed in Romania and health passes have been made mandatory.