Kamloops (British Columbia): In Canada, the bodies of 215 children have been found from a school, some of whom will be as old as three years. It was once the largest residential school in Canada. Rosen Casimir, head of First Nation, a British-speaking group in British Columbia, said in a news release that the bodies were found last weekend with the help of radar detecting objects under the ground.
He said on Friday that more bodies could be found as more areas were to be searched on the grounds of the Canada School 200 Bodies Found. He said that the dead body was a loss that could not be imagined and was never mentioned in the documents of Kamloops Indian Residential School. Significantly, from the 19th century to the 1970s, more than 150,000 First Nation children were required to study in government-funded Christian schools as part of a program to adopt them into Canadian society.
They were forced to convert to Christianity and were not allowed to speak their mother tongue. Many children were beaten up and abused and it is said that 6,000 children died during that time. The Truth and Reconciliation Commission gave a detailed report five years ago on the mistreatment of children at the institute. It said that at least 3200 children died due to abuse and negligence.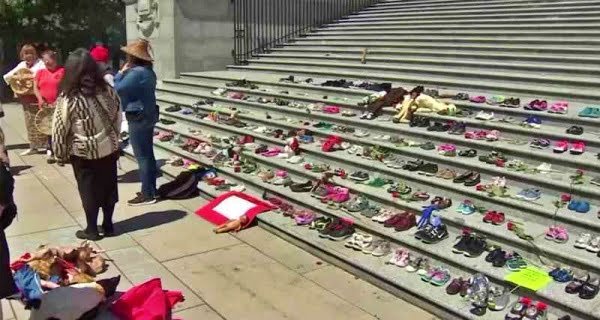 It was reported that between 1915 and 1963 at least 51 deaths occurred in the Camloops School. The Canadian government apologized in Parliament in 2008 and admitted physical and sexual abuse in schools. Leading British Columbia leader John Horgan said he was "horrified" and "heartbroken" to learn of the bodies. The Camloops School operated from 1890 to 1969. After this, the federal government took over the operation from the Catholic Church. The school closed in 1978.