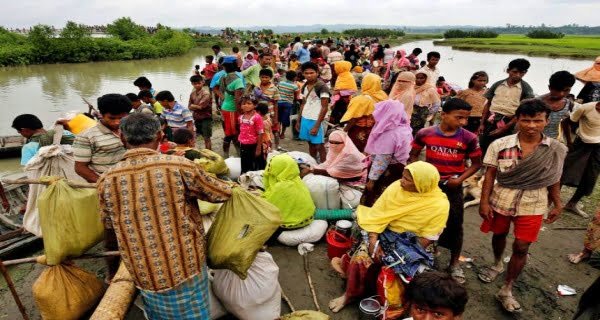 United Nations: (UNO) President Antonio Guterres has made a shocking disclosure during the General Assembly meeting. He said that since the coup in Myanmar, more than 15000 (Rohingyas) have entered the Indian border (India).
In his report, he said that due to military confrontation in the border areas of Myanmar, Thailand, China and India have been affected. Ethnic conflict has started in the border areas, which is a matter of concern.
Rohingya Muslims and Minorities in Myanmar In a report, Guterres said that 336 thousand people were displaced in Myanmar before the February 1 coup. Since the coup, about two lakh 20 thousand people have been internally displaced due to violence.
Apart from this, more than 15 thousand people have entered the Indian border, so about seven thousand people have gone to Thailand. This report is being reported for the period from August 15, 2020, to August 14, 2021.
The surprising thing is that Myanmar shares a border of about 1600 km with India, where there is no arrangement of any kind of security. Apart from this, a maritime boundary in the Bay of Bengal connects with Myanmar. Arunachal Pradesh, Nagaland, Manipur, and Mizoram also share borders with Myanmar in the northeast.
Guterres said in his report that Aung San Suu and other leaders have been taken into custody since the military came to power. Tensions have risen across Myanmar, with areas falling under a nationwide ceasefire agreement in 2015.
Recently, the National Unity Government (NUG), formed to fight against the military government after the coup in Myanmar, has announced a nationwide insurgency. After this decision of NUG, it is feared that the situation in Myanmar will deteriorate again.