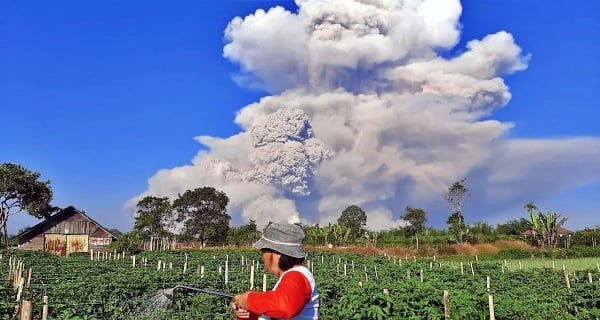 Jakarta: On Tuesday, 13 explosions occurred at Mount Sinabung in Volcano, Indonesia. The first major blast took place in August 2020. However, there is no news of any casualties in these explosions in this volcano. According to local disaster management officials, after the explosion in Mount Sinbung on Tuesday, there was a cloud of smoke and ash up to several kilometers in the sky.
According to the Center for Volcanology and Geological Hazard Mitigation (PVMBG), Mount Sinbung, located in northern Sumatra province, is about 2460 meters high. It was activated in 2010 after remaining sober for 400 years. In 2013, it started exploding.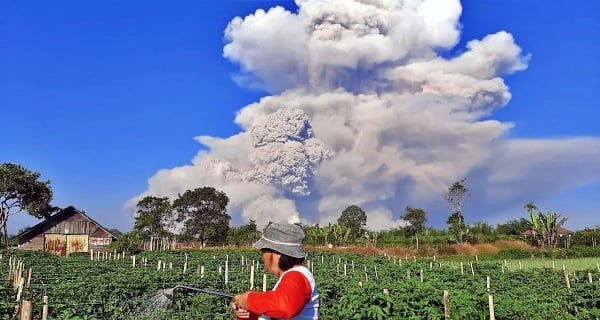 Weather Network meteorologist Tyler Hamilton has attributed the frequency of Mount Sinbung's eruption to its Ring of Fire. The Ring of Fire is an area in the Pacific Ocean where seismic activity occurs. People living nearby have been clearly told about Danger Zone. People have been asked to wear masks as a precautionary measure to protect themselves from the smoke. Also, be cautious about the flowing lava. PVMBG has said that Mount Sinbung is still on Level 3 alert.
Earlier in 2014, 16 people died in the volcanic eruption. This happened after the blast by spraying ash with the surrounding villages. Indonesia is made up of around 17000 islands. It has a total of 130 active volcanoes.