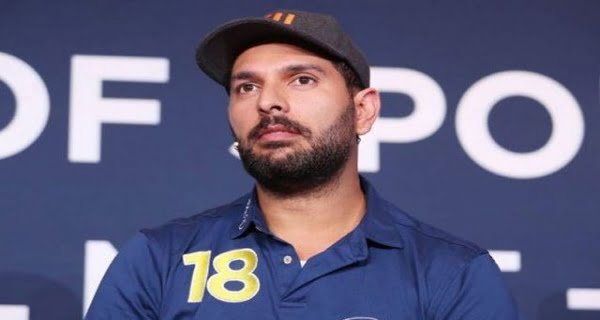 New Delhi: Team India beat England by 10 wickets in Ahmedabad Test, but after this victory, the debate about the pitch has arisen. Actually, this match ended in just 2 days and 17 wickets fell on the second day of the game, after which the England players questioned the pitch. Not only English players, but also former Indian veteran Yuvraj Singh is unhappy with the Ahmedabad Test pitch. Yuvraj Singh raised questions on the pitch through a tweet.
Yuvraj Singh tweeted and wrote, 'Don't know in just two days that it is right for Test cricket. If Anil Kumble and Harbhajan Singh had bowled on such pitches, they would have had 1000 and 800 wickets. Happy victory team India. Akshar Patel superb bowling. Congratulations to Ashwin and Ishant Sharma too.
Harbhajan and Laxman also raised questions
Not only Yuvraj, but Harbhajan Singh and VVS Laxman who are commentating in the match also raised questions on the pitch. Laxman said that this was not an ideal Test wicket at all. The spinners bowled extremely low with the new ball. For Test cricket in India, the upper part of the pitch should be tighter and the ball should turn from the third day. However, the technology that was required on this pitch was also not seen in the batsmen.
Yuvraj Singh's tweet goes viral
Harbhajan Singh said that although the pitch was equal for both the teams, the end of the Test in two days is not right. Harbhajan Singh said- such a big stadium has been built and the pitch is bad. 30 wickets fell in just five sessions, this is wrong. The end of the match in two days means there is some problem.
Virat Kohli said responsible for bad batting
On the one hand, Harbhajan, Yuvraj, and VVS have questioned the Ahmedabad pitch, on the other hand, after the victory, Indian captain Virat Kohli said that there was no problem in the pitch but the batsmen of both teams batted poorly. Virat said that 21 of 30 wickets fell on a straight ball which is proof of bad batting.