Imphal: Indian Railways keeps on achieving many achievements in the course of laying the railway line. Whether it is to build an underpass in a very short time or to build a rail bridge at the highest altitude, the railways are always ahead in these things. Now the Railways has done something similar again. High pillars are being constructed for the bridges being built under the Jiribam-Imphal Rail Line being built in Manipur by the Railways.
Railway has also built the pillar of the world's highest railway bridge during the construction of this railway line of Manipur. Its total height is 141 meters. It is part of the Jiribam-Imphal rail line. This railway line is 111 km long. This rail line connects Imphal to the broad gauge network of the country.
Earlier, the highest pillar of the railway bridge was in the Mala-Rijeka Viaduct of Montenegro, Europe. Its height is 139 meters. Project Chief Engineer Sandeep Sharma says that after the completion of this project in Manipur, a distance of 111 km can be covered in 2 to 2.5 hours. At the same time, the distance from Jiribam to Imphal is 220 km. It can be completed in 10 to 12 hours.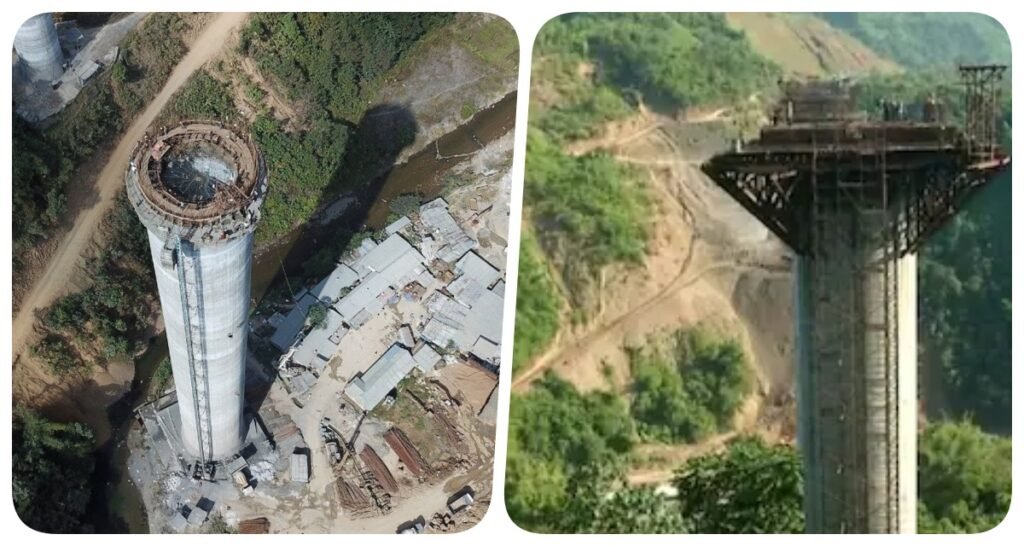 He says that after the completion of the construction, this pillar built on the Noni valley will become the highest railway bridge pillar. He has informed us that the construction work of this bridge is likely to be completed by December 2023.
Sandeep Sharma has informed that under its first phase, a 12 km line has been started. At the same time, 98 percent work of the second phase has been completed. It is likely to be completed by February 2022. The third phase of the project from Khongsang to Tupul is likely to be completed by November 2022. After this, the work of the fourth phase between Tupul to Imphal is likely to be completed by December 2023. According to him, the estimated cost of this bridge is Rs 374 crore.