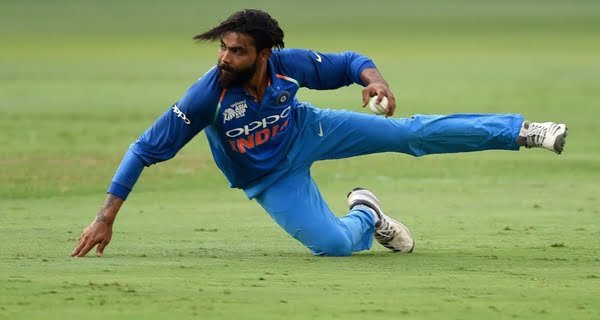 New Delhi: India all-rounder Ravindra Jadeja has been named as country's 'Most Valuable Player' in Test cricket in the 21st century by Wisden.
Even since making his Test debut in 2012, Jadeja has grown by leaps and bounds as a cricketer.
In the last two years, his contribution to the team has been immense with the ball, bat, and while fielding.
Wisden used CricViz, a detailed analysis tool in cricket to analyse his performance. As per the tool, Jadeja's MVP rating was an astounding 97.3, second only to Sri Lanka's Muttiah Muralitharan and thus making him the second most valuable Test player of the 21st century.
'It might come as a surprise to see Ravindra Jadeja, India's spin-bowling all-rounder, feature as India's number one. After all, he's not even always an automatic pick in their Test team. However, when he does play he is picked as a frontline bowler and has batted as high as No 6 contributing to a very high match involvement,' Cricviz's Freddie Wilde told Wisden.
'The 31-year-old's bowling average of 24.62 is better than Shane Warne's and his batting average of 35.26 is better than Shane Watson's. His batting and bowling average differential of 10.62 runs is the second-best of any player this century to have scored more than 1,000 runs and taken 150 wickets. He is an all-rounder of the very highest quality,' he added.
The Saurashtra-born cricketer has represented India in 49 Tests, 165 ODIs, 49 T20Is so far.
Out of the 49 Tests he has played in, he has scored 1869 runs including a ton and 14 half-centuries at an average of 35.26. His only ton came against the West Indies in 2018, at Rajkot.
The all-rounder has picked 213 wickets at an average of 24.62. He has nine five wicket hauls and one 10-wicket haul.