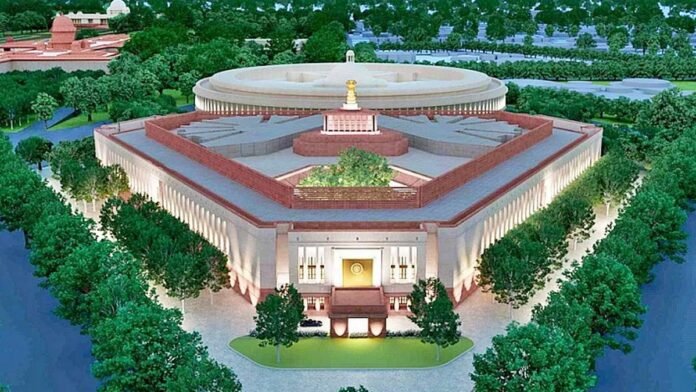 New Delhi: The winter session of Parliament is scheduled to commence from December 4 and will continue till December 22, Parliamentary Affairs Minister Prahlad Joshi announced on X. He said that there will be 15 sittings in the 19-day session, and expressed hope that there will be meaningful discussions on legislative business and other issues during the session. The winter session will begin a day after the results of the assembly elections in five states are declared on December 3.
Sources said that among the key bills that are likely to be taken up during the session are three major bills that seek to replace the existing criminal laws. The bills are the Indian Penal Code (Amendment) Bill, 2023, the Code of Criminal Procedure (Amendment) Bill, 2023, and the Evidence (Amendment) Bill, 2023. The Standing Committee on Home Affairs has recently submitted its report on these bills, which aim to make criminal laws more contemporary, gender-neutral, and victim-centric.
Another important bill that is pending in Parliament is the Election Commission (Conditions of Service of Election Commissioners and Transaction of Business) Amendment Bill, 2023, which seeks to amend the law governing the appointment and service conditions of the Chief Election Commissioner and the Election Commissioners. The bill, which was introduced in the monsoon session, proposes to bring the status of the Chief Election Commissioner and the Election Commissioners at par with that of the Cabinet Secretary. Currently, they have the status equivalent to a judge of the Supreme Court. The bill also seeks to provide for a fixed tenure of five years for the Election Commissioners. The government did not press for the passage of this bill in the special session of Parliament, as it faced opposition from the opposition parties and former Chief Election Commissioners, who raised concerns about the independence and autonomy of the Election Commission.