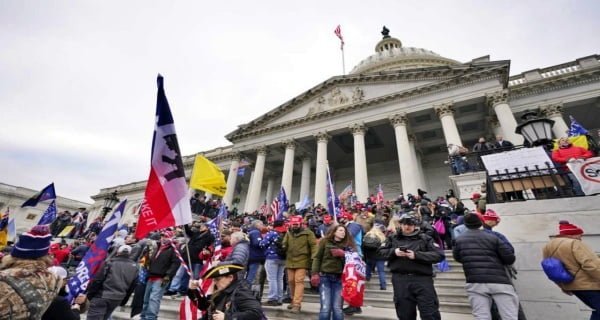 Washington: Police officials have apologized for failing to stop an attack by supporters of former President Donald Trump on Capitol Hill. The officials mentioned several mistakes that now he will further strengthen his intelligence system.
The police officer made mistakes
The authorities made several mistakes. He said that the intelligence inputs were contradictory. There were not enough security forces for such a large crowd. Apart from this, there was no proper partnership with other agencies. "I am apologizing in front of you here on behalf of my department," Capitol Police Executive Chief Yolanda Pitman said in a statement prepared for the US House of Representatives. He said that the department has not met its high standards and your expectations.
Officials of several agencies gave information
Officials of several security agencies have recorded their statements in front of the committee about the attack on Capitol Hill on 6 January. The FBI, the National Guard, the US Department of Justice and the US Capitol Hill Police have recorded their statements in front of the House.
After the meeting, Democrat Representative Tim Ryan said that the officers monitoring the Capitol Hill were not allowed to use much force against the crowd. This was the reason that the mob committed violence and damaged the historic building.
Richard Barnett House arrest accused of Capitol Hill violence, riot photo was viral
Many officers in mental trauma after the incident
Pittman said that after the Capitol Hill incident many officers have gone into mental trauma. In this incident, 5 people including a police officer were killed.