Ramadan, the ninth month of the Islamic calendar, is about to begin, along with that fasting will also begin. This time there is confusion among the people about the date of commencement of Ramzan because Ramzan starts only after the sighting of the moon and fasting is observed on the next day. This time from which date is Ramadan in India and when is the first Roza? Let us know about this from Qazi Mufti Sabir Ansari Kasmi of Jhansi.
Since when is Ramadan and the first fast in India?
According to Qazi Qasmi, the date of Ramadan month is on Friday, Qamari 1, the year 1444 Hijri. If the moon is sighted today on March 22, then the month of Ramadan will start today and the first fast will be observed tomorrow, Thursday, March 23. If the moon is not visible today, then tomorrow the moon will be on March 23. In such a situation, the first fast of Ramadan will be observed on Friday, March 24, and the first Friday will be on that day. Ramadan month will start from 24 March.
The calculation is done on the basis of the moon
The way fasts and festivals are fixed on the basis of the date of sunrise in the Hindu calendar, in the same way, the festivals are fixed on the basis of the moon in the Islamic calendar. Before celebrating any festival, it is seen when the moon is coming out. If the moon is not sighted, then the festival is celebrated on the date of Qamari of that month.
For example, the date of the month of Ramadan is Friday A Qamari 1, the year 1444 Hijri. If the moon is not sighted today, then Ramadan will start on Friday, 24 March.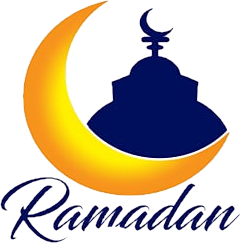 Important things related to Ramadan
Ramadan is the 9th month of the Islamic calendar. This is a very holy month. According to the beliefs, Prophet Muhammad received the verses of the Quran from God in the month of Ramadan. For this reason, we thank Allah for keeping fast this month.
At the time of Roza, wake up before sunrise and eat Sehri. Then remain hungry and thirsty throughout the day and worship God. In the evening, they break their fast by eating dates, and then the iftar is held.
In Rosa, Namaz is read in the evening after sunset. Only after that do they break their fast.
Ramadan is called the month of blessings. The prayer made in this is accepted.
Sehri and Iftari are done with honestly earned money in Ramzan. Allah does not forgive those who do Sehri and Iftari with dishonest money.