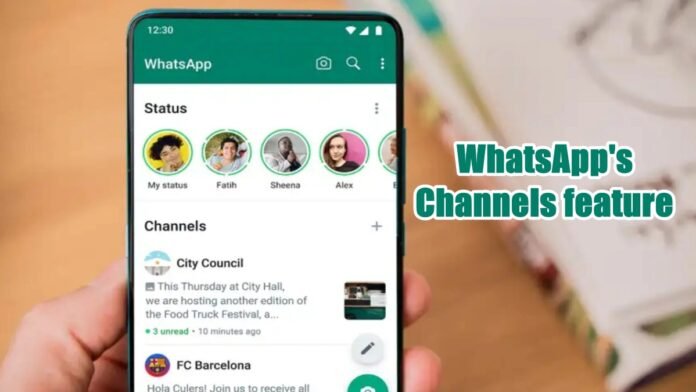 New Delhi: Instant messaging app WhatsApp has added a new feature, which the company has named Channels. With this feature of WhatsApp, you will be able to easily broadcast any message in a large group. Let us tell you that the most benefit of this feature of WhatsApp will be to college students, institutions, and big companies, which will be able to broadcast their messages on a large scale.
WhatsApp has shared information about its latest Channels feature, in which WhatsApp said that this feature is an easy, reliable, and private way to get updates directly from people and organizations.
It was further told by WhatsApp that, 'Channels' are being brought in a new tab named Updates, where you will see the status and the channels being followed. The WhatsApp Channels feature has been launched in Colombia and Singapore and will soon be launched in more countries including India.
Understand what is WhatsApp Channels
The WhatsApp channel is a follow-and-unfollow feature where admins can send text, photos, videos, stickers, and polls. On the other hand, the channels you will follow, you will get only their messages and updates. Along with this, a search directory will also be created in this feature of WhatsApp, in which you will be able to get updates on your hobbies, sports, and local officials.
How will the new feature work
The new channel of WhatsApp will be shown by its name. Meaning there will be a separate tab for the channel on WhatsApp. Where all the channels will be visible, from where users will be able to follow their favorite channel.
When will the launch in India
Indians will have to wait a bit for the WhatsApp channel feature. It has been launched first in Singapore and Colombia. According to Meta Company, the WhatsApp channel feature will be launched in other countries soon. WhatsApp is creating a directory for the new channel, from where users will be able to follow their favorite channels.