New Delhi: The Bollywood celebrities on Wednesday expressed their grief over the loss of 20 Indian Army soldiers in a violent face-off with Chinese troops at Ladakh's Galwan Valley, saying they salute their bravery and patriotism.
The tinsel town took to their social media accounts to condole the death of 20 Indian Army personnel.

Amitabh Bachchan said,"they sacrificed their lives to protect our country , to keep us safe and secure. SALUTE Indian Army Officers and Jawans ! JAI HIND

Akshay Kumar said," Deeply saddened by the death of our bravehearts in #GalwanValley. We will forever be indebted to them for their invaluable service to the nation.My heartfelt condolences to their families".

Filmmaker Madhur Bhandarkar said," I salute the courage and valour of every #IndianArmy Jawan who fought bravely at the #GalwanValley and those who attained veergati defending the territorial integrity and sovereignty of India. My heartfelt condolences to their families & loved ones.

Ajay Devgn said," Salute every soldier who laid down his life protecting India's border & honour. Jai Jawan, Jai Bharat RIP Brave Hearts
My thoughts are with your families during this hour.

Abhishek Bachchan said," Salute and respect to our soldiers in #GalwanValley
Deepest condolences to their families and their brothers and sisters in the forces. #JaiHind".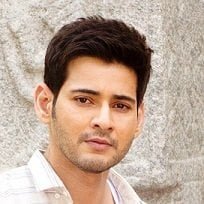 Mahesh Babu said," Deeply disturbed and saddened to learn that our soldiers were martyred at #GalwanValley. Your sacrifice for the nation will forever be etched in our hearts. We salute your bravery and patriotism. My heartfelt condolences to the bereaved families. Jai Hind

Kajal Aggarwal said," A big salute to our Indian soldiers who were martyred at #GalwanValley Om shanti my heartfelt condolences to the bereaved families.

India and China have been engaged in a stand-off for over a month, after China advanced it's troops along the LAC and transgressed it at multiple locations in Eastern Ladakh.