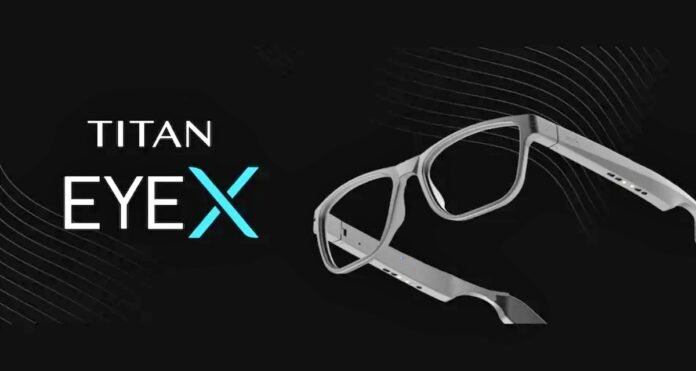 Titan EyeX Smart Glass: Titan Eye+, a leading company in the eyecare sector, has launched smart glasses. Titan has launched smart glasses in the market called Titan EyeX. You can not only use smart glasses as sunglasses, spectacles, or computer glasses, you can also listen to songs from them. Phone calls can be heard. These smart glasses are equipped with features like audio, touch control, and fitness. Titan EyeX Smart Glass is powered by a Qualcomm processor like a smartphone.
You can connect this smart glass to both Android and iOS phones through an app. Titan EyeX Smart Glasses are quite lightweight.
The price of these smart glasses has been kept at Rs 9999. Titan says that this smart glass can give up to eight hours of battery life on a single full charge. Titan IX Smart Glasses can be purchased from Titan Eye+ stores and the Titan Eye+ website.
There are many more features
According to Titan, the Titan IX Smart Glass is equipped with Clear Voice Capture (CVC) technology, which delivers clear voice quality with dynamic volume control. When you connect these glasses with audio, its technology adjusts its sound speed according to the surrounding noise. In this Bluetooth version, 5.0 dynamic volume control has been given.
Can also listen to the call
The Titan EyeX Smart Glass has the facility of phone calls. You can receive phone calls by wearing these glasses. With the help of these glasses, you will also be able to click selfies. Tracker is also given in this phone. If you forget to keep your smart glasses somewhere, then you can also track them.
Smart Features of Smart Glasses
You will get many smart features in this smart glasses of Titan. These include great audio quality, touch controls, a fitness tracker with heart status, voice-enabled iCare notifications, Android and iOS connectivity.