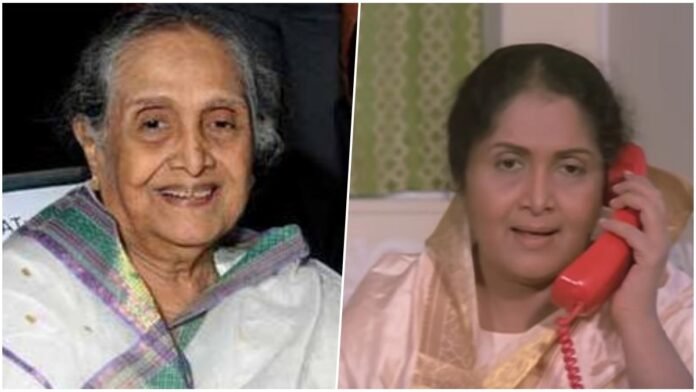 Mumbai: Bad news is coming out from the Marathi-Hindi cinema world. Veteran film actress Sulochana Latkar passed away on Sunday (June 4). He breathed his last at the age of 94. According to the information, his condition was critical for the last several days. She was also admitted to the hospital. If sources are to be believed, Sulochana has passed away due to prolonged illness. Some of these were also due to age. The last rites of the veteran actress will be performed in Dadar on Monday morning.
Worked with big stars like Amitabh-Dharmendra
She was a famous actress of the '40s and '50s. He has done hundreds of films in his career. She played the mother of big actors like Dilip Kumar, Rajesh Khanna, Amitabh, and Dharmendra on screen. Sulochana acted in many films with Dev Anand. These include many films like Jab Pyaar Kisi Se Hota Hai, Pyaar Mohabbat, Duniya, Johnny Mera Naam, Ameer Garib, Warrant, and Joshila.
Rajesh Khanna worked with Sulochana in films like Dil Daulat Duniya, Baharon Ke Sapne, Doli, Kati Patang, Mere Jeevan Saathi, Prem Nagar, Akraman, Bhola Bhala, Tyag, Aashiq Hoon Baharon Ka and Adhikar. So there she appeared in films like Heera, Jhula, Ek Phool Char Kaante, Sujata, Meherban, Chirag, Bhai Behen, Reshma, and Shera with Sunil Dutt.