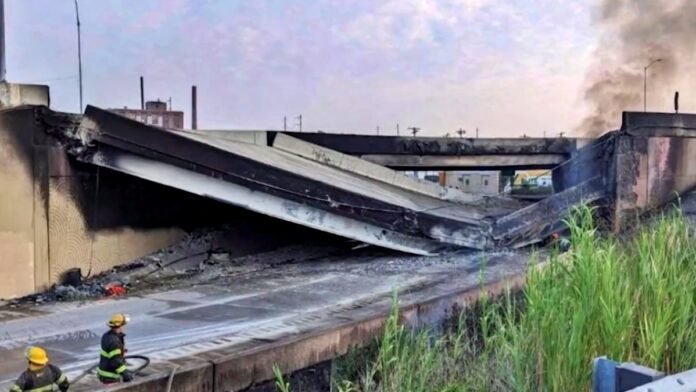 New York: A section of a busy highway on the East Coast of the United States collapsed on Sunday after a tanker carrying petrol caught fire underneath an overpass.
Pennsylvania Governor Josh Shapiro said at a press briefing that no injuries had been reported, and the authorities were working to "identify any individual who may have been caught in the fire."
Traffic in both directions of the highway was halted. Video clips showed that emergency vehicles gathered in the vicinity of the collapsed overpass.
According to the governor, the northbound side of the road had completely collapsed, while the southbound lanes had been deemed structurally unsound. It would take a "number of months" to restore the "critical artery."
The U.S. National Transportation Safety Board said it would send a team to investigate the accident.