Washington: A US court has ordered the custody of Canadian-based Canadian businessman Tahawwur Rana, who has been declared a fugitive by India for his involvement in the 2008 Mumbai Terrorist Attack case. Rana, 59, was recently arrested again in Los Angeles on 10 June on an extradition request from India. India requested Rana for his extradition for his involvement in the 2008 Mumbai terror attack. 166 people, including six American citizens, were killed in the said attack. He has been declared a fugitive in India.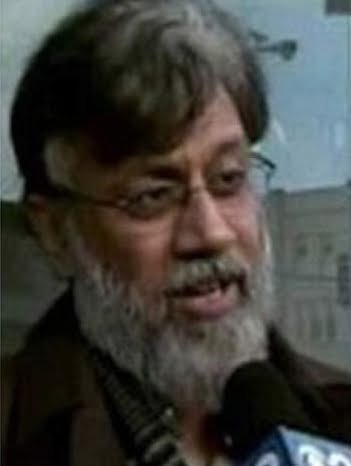 A federal district court on Thursday set August 21 as the next date of hearing on his bail. In the hearing of his extradition case before Magistrate Judge Jacqueline Chulijian, the US district court of Los Angeles ordered that Tahawwur Hussain Rana be 'temporarily detained' until the next hearing of the case on August 21. America has opposed Rana's bail. Assistant US Attorney John J. Luljian said, "Grant of bail will not guarantee Rana's presence in court." By giving bail, there is a possibility of being embarrassed in the matter of foreign relations of America, this may affect his relations with India.
160 people died in 26/11 terror attack
Explain that on 26 November 2008, terrorists attacked 6 places including the Taj Hotel in Mumbai. About 160 people lost their lives in the attack. Most people died at Chhatrapati Shivaji Terminus. While 31 people were made victims of the Taj Mahal Hotel.
Mumbai ATS Chief Hemant Karkare was martyred
On November 26, 2008, about 160 people died in an encounter between security forces and militants for nearly 60 hours. But this sudden attack was also controlled by the heroes of our country. One such hero was Hemant Karkare, the then ATS chief. Those who did not care for their lives faced the terrorists and became martyrs while saving the people. Karkare was having dinner at his house at 9.45 pm. During this, he got the news of the terror attack on Chhatrapati Shivaji Terminus by phone. When he watched TV, he understood that the matter was serious. He left for CST at the same time with his driver and bodyguard. After reaching there, he reached the station to find the terrorists but there was no one there. After this, he proceeded to Cama Hospital. During this time, in a thin lane near St. Xavier's College, the terrorists fired on their car with AK-47, in which Hemant Karkare and other policemen were also killed. He was posthumously awarded the Ashok Chakra for Karkare's bravery.