New Delhi: I had heard fake results till now but fake universities have come to the fore. Actually, Union Minister Dharmendra Pradhan gave information on Monday. According to that information, he told that the University Grants Commission (UGC) has declared 24 'self-styled' institutions as fake and two institutions are accused of violating the rules. However, no decision has been taken regarding this yet. The matter is pending in court.
Education Minister gave information in Lok Sabha
Let us tell you that this statement has been made in response to a written question during the discussion session in Lok Sabha. In the statement, he said that on the basis of complaints received from students, parents, the general public, through electronic and print media, it has been said that the University Grants Commission has declared 24 self-styled institutions as fake universities.
According to the information received in the statement, it has been learned that two more institutions named Indian Council of Education, Uttar Pradesh, Lucknow, and Indian Management, Indian Planning, Qutub Enclave, New Delhi are also working in contravention of the UGC Act, 1956. The cases of the Indian Council of Education, Lucknow, and IIPM, New Delhi are sub-judice.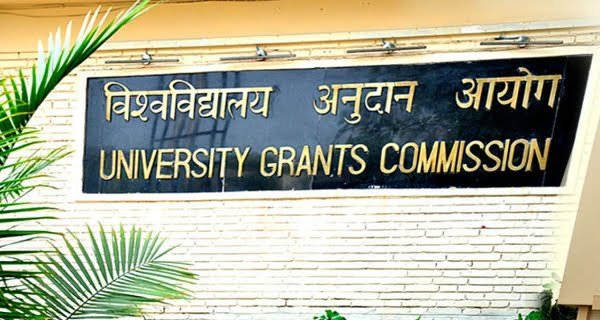 Know how many fake universities are there in which state
Uttar Pradesh is at the forefront
Giving a statement on this subject in the Lok Sabha, Education Minister Dharmendra Pradhan said that Uttar Pradesh is at the forefront in this matter. Here is the most fake university. This is the name as per the list given by him.
Varanasi Sanskrit University, Varanasi;
Mahila Gram Vidyapeeth, Allahabad;
Gandhi Hindi Vidyapeeth, Allahabad;
National University of Electro Complex Homeopathy, Kanpur;
Netaji Subhas Chandra Bose Open University, Aligarh;
Uttar Pradesh University, Mathura;
Maharana Pratap Shiksha Niketan University, Pratapgarh
Indraprastha Education Council, Noida
2.Know how many fake universities are there in Rajasthan
Commercial University Limited
United Nations University
Professional University
ADR Focused Judicial University
Indian Institute of Science and Engineering
Vishwakarma Open University
Spiritual University
3.Odisha and West Bengal have two each
Indian Institute of Alternative Medicine, Kolkata, West Bengal
Institute of Alternative Medicine and Research, Kolkata, West Bengal
Navbharat Shiksha Parishad, Rourkela, Odisha
North Orissa University of Agriculture and Technology, Odisha
4.One fake each in Karnataka, Puducherry, Maharashtra Kerala
Sri Bodhi Academy of Higher Education, Puducherry
Christ New Testament Deemed University, Andhra Pradesh
Raja Arabic University, Nagpur
St. John's University, Kerala
5.Baraganvi Sarkar World Open University Education Society, Karnataka