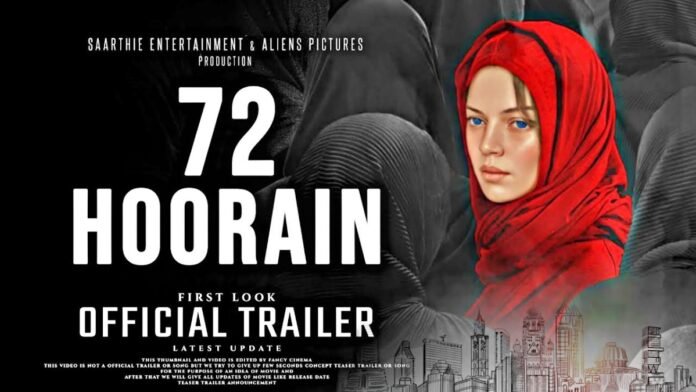 Mumbai: After 'The Kerala Story', the topic of '72 Hooren' has become a topic of discussion for the past few days. The trailer of the film was recently rejected by the Censor Board, after which the trailer of the film has been released on the digital platform. As soon as the trailer is released, it has started going viral on social media and talks have started on the subject of the film.
'72 Hooren' is directed by Sanjay Puran Singh Chauhan and produced by Ashok Pandit. The discussion about the film has increased since the censor board rejected the trailer of the film. Ashok Pandit is also very angry with the trailer being rejected. He says that this is a very serious matter. The responsibility of the decision to deny certification to the trailer of a National Award-winning movie rests with all the censor officials.
A story is seen in the trailer
The trailer of Sanjay Puran Singh Chauhan's film '72 Hooren' has been shared by Taran Adarsh on his Twitter account. The story of becoming a human bomb is shown in the trailer. It is seen in the trailer how brainwashing is done in the name of showing the way to heaven. At present, the trailer has started making headlines on social media and it is being shared.
Please tell that '72 Hooren' will be released on July 7, 2023 in 10 languages. Aamir Bashir and Pawan Malhotra are playing important roles in the film. The film depicts the story of those youths who are brainwashed to become human bombers.