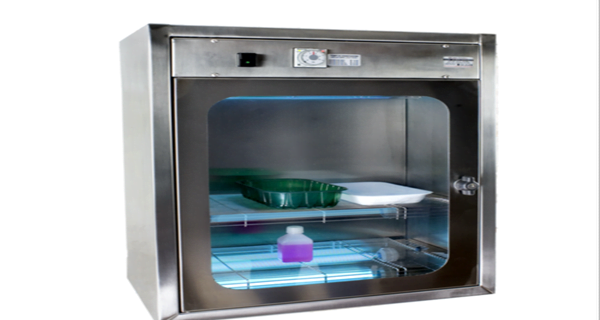 New Delhi: To prevent the spread of coronavirus, scientists around the world are advising to repeatedly sanitize the hands. At the same time, on returning from outside, the emphasis is being given on immediately sanitizing the wallet, keyring, car or bike keys, and even clothes. There have also been many cases of the spread of COVID-19 through vegetables and fruits. Electronic Goods Manufacturer Philips has introduced a special device to deal with all these problems.600
The company claims that things that cannot be cleaned with a normal sanitizer or soap, can be kept virus free in a few minutes by placing them in this device. The company claims that up to 99.99 percent of the viruses will die.
It will take only 3 to 5 minutes to sanitize these things
The company said that this box will take 2 minutes to sanitize a pack of milk, 2-3 vegetables, keys, key-rings, clock, glasses, small toys, comb. Apart from this, it will take just 3 minutes to sanitize two packets of milk, medium size vegetables/fruits like brinjal, cabbage, pumpkin, mobile phone, power back, remote, water bottle, small appliances used in saloon and wallet.
It will take 5 minutes to sanitize 3 packets of milk together in a UV-C box. At the same time, it will take 5 minutes to sanitize 5-6 small size vegetables/fruits, iPads / tablets, medium-sized toys, and equipment used in salons.
The price of the UV-C box is Rs 7,990 to Rs 11,990.
Large appliances and vegetables have to be left in the UV-C box for about 8 minutes to free the virus. It will take 8 minutes to sanitize 8-10 vegetables/fruits of medium size, 4 packets of milk, handbags, laptops and large salons. Low-pressure lamps with a UV light have been used in this box. There will be no impact on the quality of the products that are disinfected. Philips is offering a 1-year onsite warranty on the purchase of UV-C.
However, there is no warranty on the UV-C lamps in the box. If the power is on and you open the box door then it will be auto cut off. This will not cause damage to the exposure of the user UV res. This box is available in three sizes. Their price has been kept at Rs 7,990, Rs 9,990 and Rs 11,990.