New Delhi: The Agri bill 2020 will be introduced in the Rajya Sabha today after being passed in the Lok Sabha despite heavy opposition. There is resentment among farmer organizations for not mentioning the minimum support price (MSP). Farmers are afraid that due to these two laws, the system of MSP (MSP- Minimum Support Price) will end. Let us know what MSP is, how it is decided, and why it is necessary to stay?
Why Support Price?
On the recommendation of the CACP-Commission for Agricultural Costs and Prices, the central government announces the minimum support price before the sowing season for some crops. This ensures the farmers that the government will give them a fixed price even if the prices of their crops fall in the market. Through this, the government tries to reduce their loss.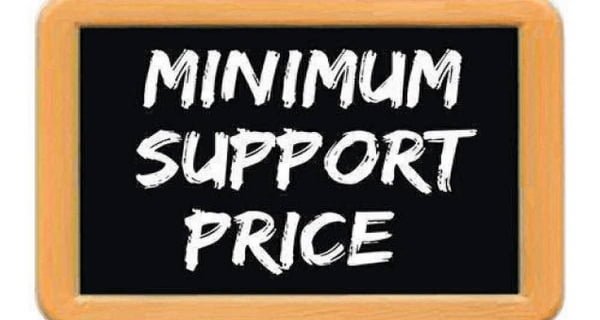 However, not all governments give benefits to farmers. The worst is presently in Bihar and Madhya Pradesh, where farmers are not getting MSP. Anyway, the Shanta Kumar committee had said in its report that only 6 percent of farmers get the benefit of MSP. That is, 94 percent of farmers are dependent on the market.
MSP decision base
The Commission for Agricultural Costs and Prices recommends the minimum support price. The price is fixed keeping some things in mind.
What is the cost of the product.
How much has changed in the prices of the things used in the crop.
Current price trend in the market.
Situation of demand and supply.
Crop Cost Removal Formulas
A-2: All kind of payment made by the farmer whether it is in cash or in the shape of an item, seeds, manure, pesticides, laborers wages, fuel, irrigation expenses are added.
A2 + FL: In addition to A2, the labor cost of farming done by family members is also added.
C-2 (Comprehensive Cost): This cost is above A2 + FL. This formula to know the cost is considered best for the farmers. It also adds the cost of the land (infrastructure cost) in which the crop was grown. It also includes rental of land and interest on land and permanent capital engaged in agricultural work. It also includes interest on total agricultural capital.
The government claims MSP getting the C-2 formula
Vijay Pal Tomar, a member of the Doubling Farmers Income Committee (DFI), claimed in a conversation with News18 Hindi that the government is giving the MSP of crops from the C2 + 50 percent formula. The Swaminathan Committee recommendations were implemented by the Modi government in 2018. Whereas, according to Sompal Shastri, the first chairman of the National Farmers Commission and former Union Minister of Agriculture, Sompal Shastri, the Central Government has not implemented the recommendation of the Swaminathan Commission in its original spirit. She is not giving MSP with C2 + 50 percent formula.