Leh: China once again tried to stab the back of India. But Indian soldiers chased. Giving information on Monday, the Indian Army said, "On August 29-30, more than 500 Chinese soldiers once again tried to enter the Indian territory, which the Indian Army thwarted it with their intelligence and intelligence."
The Indian Army has given a strong answer to this nefarious act of China. According to information received from the sources, the Indian Army has taken back an important place near Pangong Tso Lake. The place the army has taken back is located on the southern bank of Pangong Tso Lake near Thakung. Which is a high place. This operation has been carried out by the Joint Operations Battalion with the Indian Army.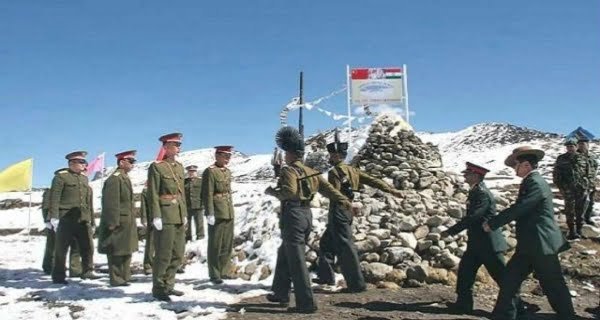 Politically important
The place taken by the army is very important politically. In India, the lake and its adjoining areas will go a long way in fighting and controlling China. The Chinese troops were at a distance of 100 meters from the grass withdrawn while taking action. According to information received from sources, before 29 August, the special operations battalion was deployed on the border. As the Chinese army tried to infiltrate again, the army carried out this action.
The place has been taken back by the army. She falls in the Indian border, but China also calls the region her own.
Indian Army enters four kilometers of LAC: China
The Chinese government issued a statement saying, "I oppose this action of the Indian Army." We demand India to call back our troops to work tension on the border. " China continued, "The rules set at the meeting of commander and diplomatic level were not accepted and the Indian Army entered four kilometers inside our territory."