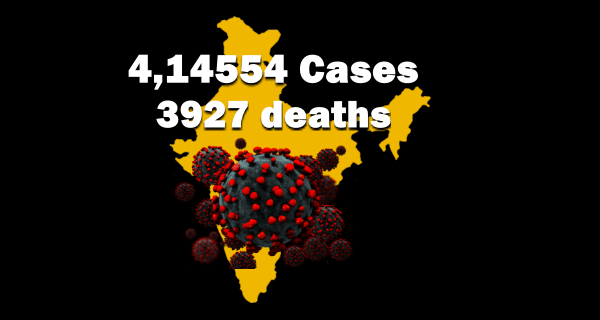 New Delhi: At present, the second wave of Corona in the country has created a furor. This creepy second wave of Corona is wreaking havoc continuously. Now even on Thursday, the number of infected has crossed four lakhs. Yes, on Thursday, a total of 4.14 lakh new cases have been reported across India and 3927 people have died.
What the figures say:
If we look at the figures, there have been a total of 4,14554 corona infection cases in the last 24 hours in the country. Let us know that on Wednesday, 4,12,784 people were found infected. At the same time, more than 100 people have died in the last 24 hours in 13 states. Similarly, 6 states and union territories have recorded the highest number of deaths so far, while Uttarakhand, the smallest state by population, lost 151 people, which is now the 10th highest in the country. It is to be known that Kumbh Mela was organized in Haridwar of Uttarakhand.
What is the state of Maharashtra:
If we talk about Maharashtra, the number of deaths does not seem to be decreasing here either. In the last 24 hours, 853 people have died here. In Uttar Pradesh, Karnataka and Delhi, the death toll was more than 300. After this, more than 200 people died in Chhattisgarh. 195 in Tamil Nadu, 161 in Rajasthan, p. 117 people have died in Bengal, 63 in Kerala, and 52 in Jammu and Kashmir.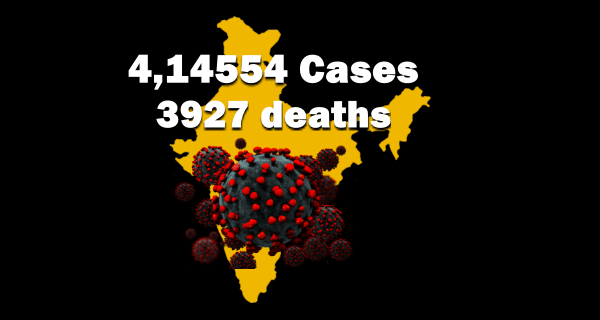 Significantly, last Thursday was the 16th consecutive day on May 6 when more than three lakh cases of infections have been seen. While more than 50 thousand cases are being reported in Maharashtra, Karnataka is in second place where 49,058 cases have been reported on Thursday. Which has definitely become a matter of concern and fear.