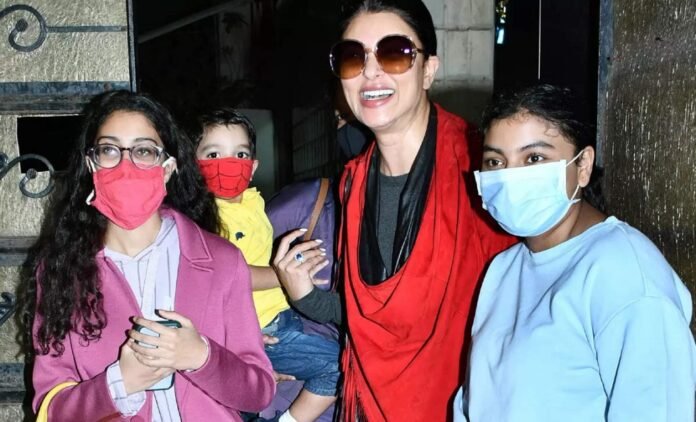 Mumbai: Bollywood actress Sushmita Sen is known for her amazing acting. Apart from acting, Sushmita also remains in the headlines for her personal life. Recently, Sushmita discussed her breakup. was in Meanwhile, Sushmita is now in the headlines due to her noble work. Sushmita Sen is one such Bollywood actress, who set an example by adopting two daughters without marriage. At the same time, now the actress has adopted a son.
Some pictures and videos of Sushmita are becoming quite viral on social media, in which she is seen with her third child (Sushmita Sen introduces her son to the paparazzi). People are praising this new step of Sushmita fiercely.
Let us tell you that Sushmita Sen adopted daughter Renee and daughter Alisha in the year 2000 and again in the year 2010. At the same time, in the year 2022, Sushmita has adopted a son. However, the actress has not yet made any official announcement about this. But in a viral video on social media, the actress is introducing her son to the paparazzi. In the video, she is saying, 'My Godson also comes.'
In the viral video, we can see that Sushmita along with her two daughters Renee, Alisha, and son are also seen. Fans are once again praising Sushmita fiercely after watching this video.