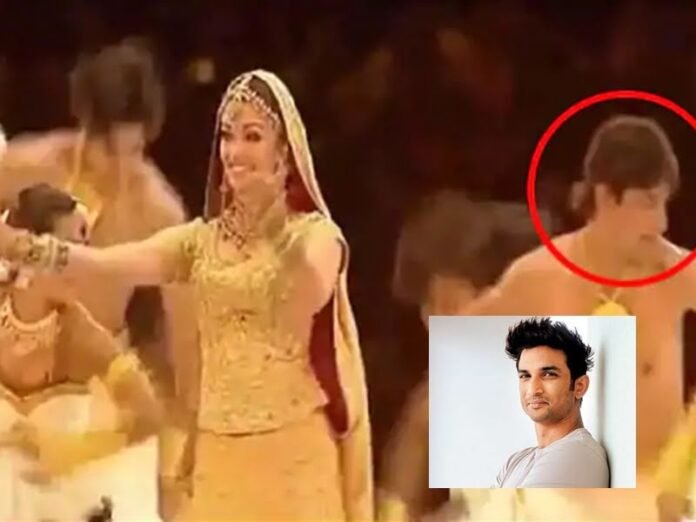 Mumbai: Sushant Singh Rajput's sadness to say goodbye to the untimely world has still not diminished. Meanwhile, old photo videos involving young actors are also becoming increasingly viral. The latest video is from the year 2006 when Aishwarya Rai Bachchan danced on stage for the Common Wealth Games. In that video, Sushant Singh Rajput is seen as the background dancer. Aishwarya Rai Bachchan sensed the demise of Sushant Singh Rajput when the video surfaced. Aishwarya Rai Bachchan wrote in his message, May the soul of Sushant Singh Rajput rest in peace. The family and fans should have the courage to bear this grief.
This video is from when Sushant Singh Rajput was part of Shyamak Davar's team. Shyamak Davar used to prepare the background dancer. Sushant Singh Rajput did many such invites. Aishwarya Rai Bachchan gave this dance performance in 2006 at Melvern. Then there was the closing ceremony of the Commonwealth Games and this dance performance was held to tell the world that the 2010 Commonwealth Games was going to be held in India.
Sushant Singh Rajput was also in Hrithik Roshan's Dhoom Again song
Sushant Singh Rajput as the background dancer was also seen in Hrithik Roshan's Dhoom Again song. Sushant Singh Rajput once told about the dance with Aishwarya Rai Bachchan that during the dance I had to pick up Aishwarya. As soon as that moment came I picked up Aishwarya, but forgot to take down. For a minute, Aishwarya also kept wondering why I am not bringing her down.
It was only after this that Sushant Singh Rajput got an opportunity to act in the sacred relationship and the world saw his talent. Then in 2013 Kai Po Che! As the first film. Then he did not look back and Kedarnath, MS Dhoni: The Untold Story, Raabta and Detective Byomkesh Bakshy! Did films like. He was last seen in the Drive released in 2019.