New Delhi: The Supreme Court on Tuesday termed the third service extension of Enforcement Directorate (ED) chief Sanjay Kumar Mishra (SK Mishra) illegal and reduced his extended tenure to 31 July. Justice B.R. Gavai, Justice Vikram Nath, and Justice Sanjay Karol's bench said Mishra's tenure will be till July 31 in view of the related review being done by the Financial Action Task Force (FATF) this year and to ensure a smooth transition.
As per the notification issued by the government, the tenure of the 1984-batch Indian Revenue Service (IRS) officer was fixed till November 18, 2023. The bench, however, upheld amendments to the Central Vigilance Commission Act and the Delhi Special Police Establishment Act to extend the tenure of the ED director to a maximum of five years. The apex court had on May 8 reserved its verdict on the petitions challenging the third extension granted to the ED chief.
On December 12 last year, the court called for answers from the central government and others on these petitions. The court had issued notices to the central government, the Central Vigilance Commission, and the ED director on Jaya Thakur's petition. In his petition, Thakur accused the central government of destroying the basic structure of democracy by misusing enforcement agencies against its political opponents.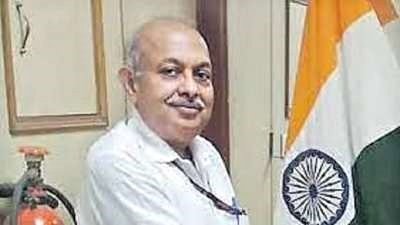 Congress leader Randeep Singh Surjewala, Trinamool Congress MPs Mahua Moitra and Saket Gokhale had also filed petitions against the ED chief's extension. Sixty-two-year-old Mishra was first appointed as the director of the ED on November 19, 2018, for two years.
Later, through an order dated November 13, 2020, the central government retrospectively modified the letter of appointment, and his tenure of two years was changed to three years. The government had last year promulgated an ordinance under which ED and Central Bureau of Investigation (CBI) chiefs can be given a three-year extension after the mandatory tenure of two years.