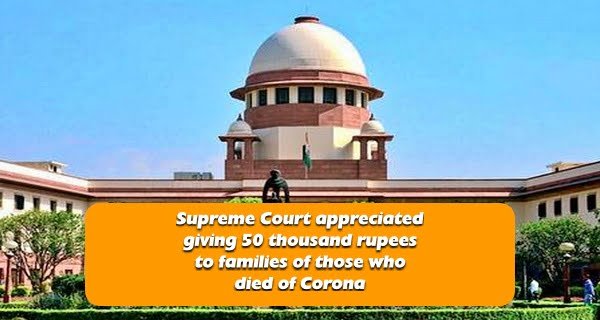 New Delhi: The Supreme Court has accepted the decision to give 50 thousand rupees to the kin of those who died due to the Corona Virus Pandemic. Appreciating the government's decision during the hearing on Thursday, it said, "We have to take judicial notice of the fact that no other country can do what India has done."
The court said that, "The SC considers the guidelines of the Central Government, which have recommended an ex-gratia of Rs 50,000 to the next of kin of persons who died of COVID. The court will pass an order on this decision on October 4.
No one did what India did
Hearing the petition, the court said, "We are glad that something has been done to wipe the tears of the families of those killed. We have to keep in mind that despite having such a large population, such a step has been taken. No country has done what India has done till now.
It is to be known that, on Wednesday, the Central Government, while filing its reply in the Supreme Court, said that the government would give compensation to the families of those who died of the Corona epidemic. The government will give 50 thousand rupees per person to the family members of those who died.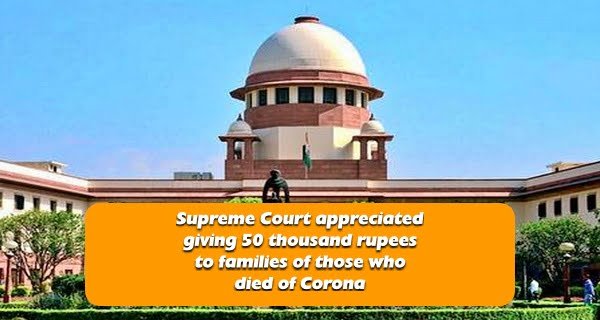 The government told the court that the amount to be given to the next of kin would be given by the state government. This amount will be given to the families of all those people who have died since the crisis of the Corona epidemic. Along with this, this compensation will also be applicable to future deaths.
Let us inform you that, a petition was filed in the Supreme Court demanding compensation of Rs 4 lakh each to the people who died in the first and second wave of coronavirus. At the same time, while hearing this matter, the court had sought a reply from the central government. Responding to which the government refused to give compensation to the people.