Berlin: Strict rules are being implemented to deal with Coronavirus around the world. A similar rule has been seen in the Hesse state of Germany, where people have been banned from going to shops and other places of need without getting the vaccine.
The state of Hesse has banned the entry of people without vaccination in places providing basic necessities. This rule has been brought at a time when there are tremendous demonstrations against making vaccination mandatory in its neighboring states.
Hesse state supermarkets have been granted permission to bar people without the vaccine from having the right to buy food and other essentials. The state chancellor informed the German magazine BILD. Under the new policy on the virus, stores can decide whether to implement the '2G rule' or not.
The meaning of the '2G rule' is that only vaccinated and recovered people will be given entry into the store. Whereas the name of the rule giving more relaxation is the '3G rule'. Under this, an entry in the store will be given to vaccinated and recovered people as well as those who are Kovid negative.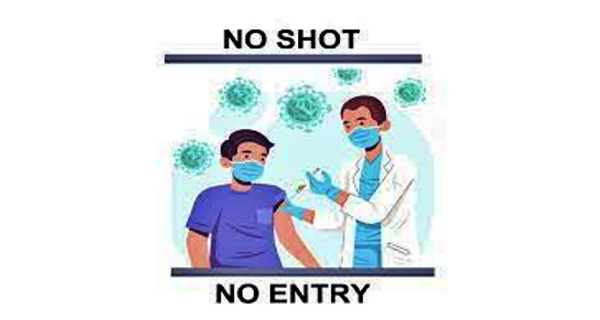 The head of state, Volker Bouffier, said he hoped the new rules would not be implemented on a large scale. He said that we hope that this rule will be used only for the coming few days and businesses that provide everyday things will not use it.
The state chief said that maximum protection is available only through vaccination. This is the reason why the vaccine is being applied easily without any hassle. He said that wearing masks and following social distancing will be done through all businesses, as it helps in containing the virus.