New Delhi: The Sri Lankan government has expressed its regret to the Board of Control for Cricket in India (BCCI) Secretary and Asian Cricket Council (ACC) President Jay Shah over the controversial comments made by former Sri Lankan captain Arjuna Ranatunga. Ranatunga had blamed Shah for the poor performance and decline of Sri Lankan cricket, alleging that he was interfering in the affairs of the island nation's cricket board.
The apology came after the International Cricket Council (ICC) suspended Sri Lanka Cricket (SLC) due to political interference by the Sri Lankan government, which had dismissed the SLC board in the middle of the Cricket World Cup. The ICC ban could jeopardize Sri Lanka's participation in the upcoming Under-19 Cricket World Cup, as well as affect the country's tourism and revenue.
According to India Today, two Sri Lankan ministers, Harin Fernando, and Kanchana Wijesekera, spoke in the parliament on Friday and clarified that the responsibility for the shortcomings of Sri Lankan cricket lies with the local administrators, not with external organizations. They said that they could not point fingers at Shah or other countries for the problems of their institutions and that they expressed their regret towards him as a government.
The Hindu reported that Sri Lankan President Ranil Wickremesinghe had also called Shah on November 16 and apologized for Ranatunga's remarks. Tourism Minister Harin Fernando said that the President had initiated communication with Shah to lift the ICC ban on Sri Lankan cricket and that he and his cabinet colleague (Power and Energy Minister Kanchana Wijesekera) had also apologized to Shah in the parliament for Ranatunga's comments targeting him.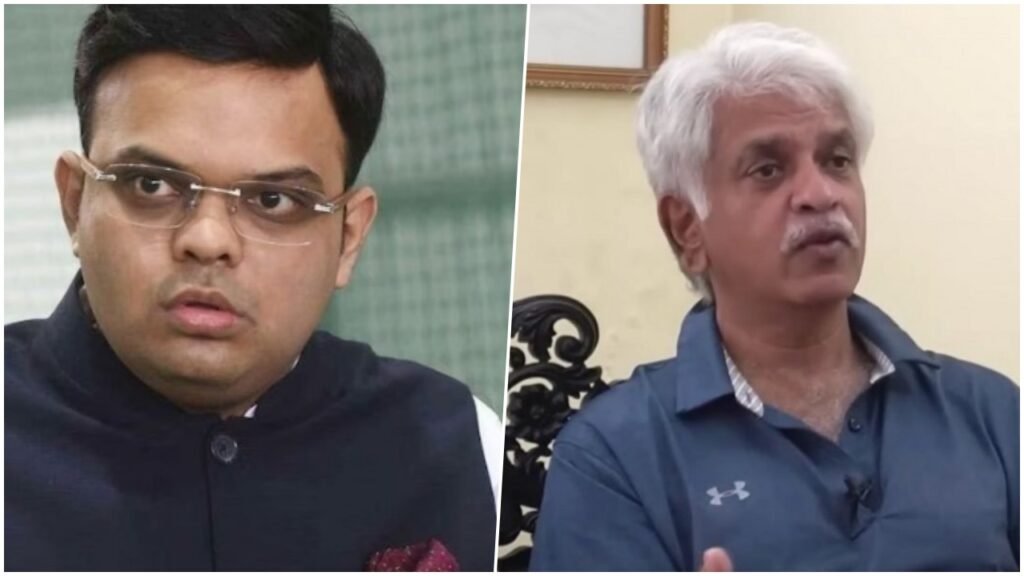 Ranatunga, who had led Sri Lanka to its only World Cup victory in 1996, had accused Shah of running and ruining Sri Lankan cricket and said that he was powerful only because of his father, who is the Home Minister of India. He had claimed that Shah was putting pressure on the Sri Lankan cricket team and that a man in India was destroying Sri Lankan cricket.