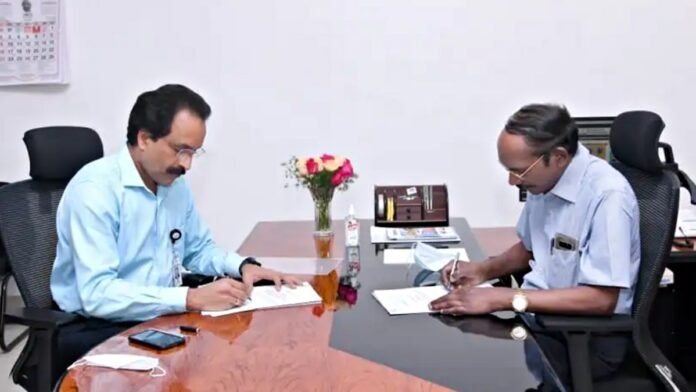 Thiruvananthapuram: In his recently published autobiography 'Nilavu Kudicha Simhangal' (The Lion That Gazed the Moonlight), Indian Space Research Organization (ISRO) Chairman S Somnath has made some shocking revelations about the Chandrayaan-2 mission failure and his strained relationship with his predecessor K. Sivan. He has accused Sivan of trying to block his appointment as the chairman of the space agency, and of hiding the real reason behind the unsuccessful landing of the lunar probe.
According to the book, which has been published by Lipi Prakashan of Kozhikode, Somnath and Sivan were the two candidates shortlisted for the post of ISRO chairman after A S Kiran Kumar retired in 2018. Somnath, who had more experience and seniority, expected to get the post but was disappointed when Sivan was chosen instead. Sivan, who was also the director of Vikram Sarabhai Space Center (VSSC), did not vacate his position even after becoming the ISRO chairman and kept Somnath waiting for six months. Somnath was finally appointed as the VSSC director after the intervention of Dr B N Suresh, former director of the space center.
Somnath also alleges that Sivan tried to get his tenure as ISRO chairman extended beyond three years, and attempted to prevent Somnath from becoming his successor. Somnath writes, "I feel that the Director of UR Rao Space Center was taken to the Space Commission when it was time to select the new Chairman of ISRO, and not to make me the Chairman." He does not elaborate on this statement but hints at some conspiracy.
Somnath also exposes the truth behind the Chandrayaan-2 mission failure, which was launched in 2019 with the aim of landing a rover on the south pole of the Moon. He claims that Sivan made many changes in the mission, which was originally planned when Kiran Kumar was the chairman and rushed to launch it without conducting necessary tests. He also says that excessive publicity and hype created pressure and expectations on the mission.
Somnath reveals that on the day of the landing when Prime Minister Narendra Modi came to witness the historic event, he was kept away from the group of people who welcomed him. He further says that the landing failed due to a software glitch, which caused the lander to deviate from its trajectory and crash on the lunar surface. However, Sivan did not disclose this fact and instead announced that communication with the lander was lost.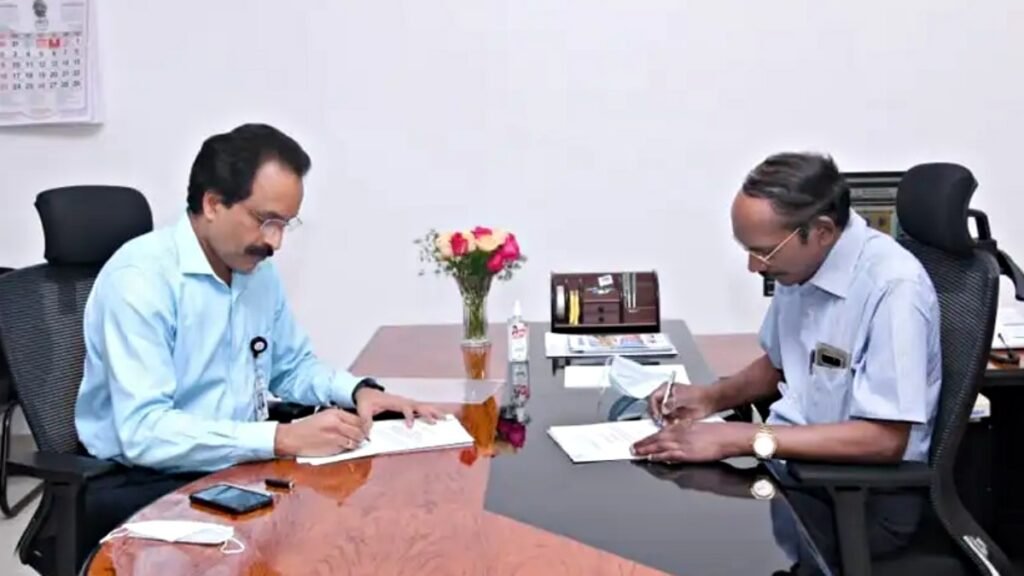 Somnath says that his greatest satisfaction was when he successfully executed the Chandrayaan-3 mission, which corrected the mistakes of the previous mission and achieved a soft landing on the Moon. He says that Prime Minister Narendra Modi personally congratulated him and his team for this achievement. 'Nilavu Kudicha Simhangal' is a memoir of Somnath's life and career in ISRO, and his contributions to various space missions.